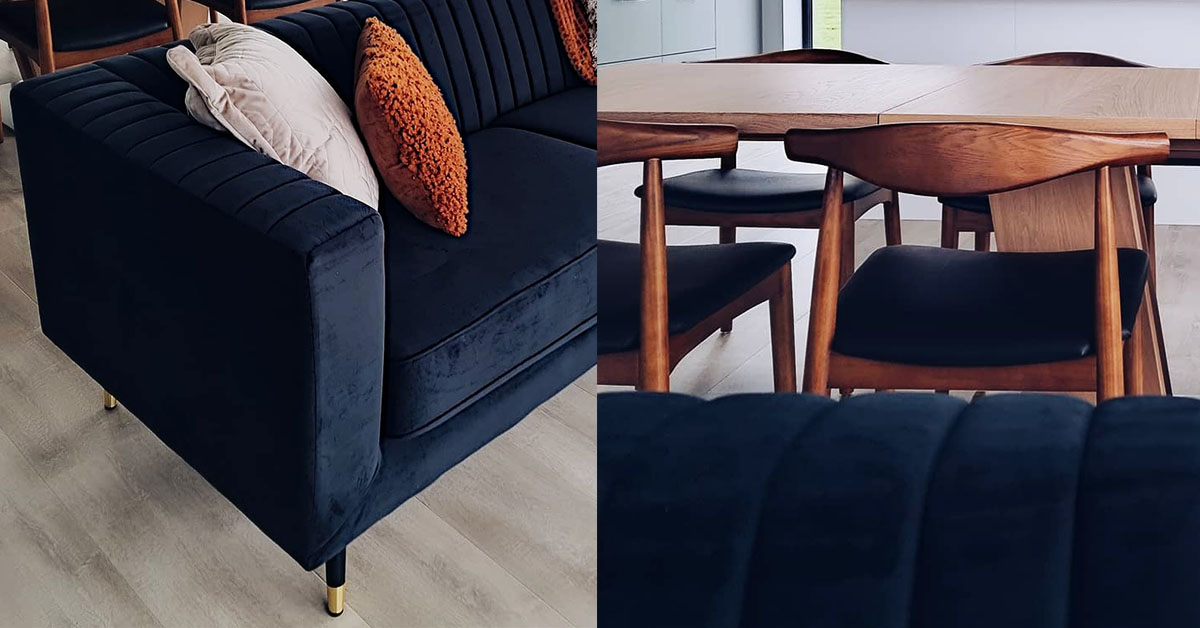 Most of us have been working remotely for over a year now. Although some find it easier to work from home, everyone needs a space that is well-arranged. We need not only to have the right desk and chair, but also a comfortable sofa, where we could spend out lunch breaks. What should an office sofa be like? What to pay attention to when choosing one?
Why do you need a sofa in your home office?
A sofa for your home office will not only be a comfortable place to rest during your break, but also a professionally-looking background for videoconferencing. Additionally, it will make the interior seem more relaxing. Apart from that, the upholstery fabric in vivid colours will make your home office feel more energetic, which means that you will be able to work better and more effectively.
Recommended sofa models for your office
How to begin searching for a home office sofa? The first aspect to consider should be the style. If your home office is in Scandinavian style, you should go for a simple sofa in a delicate tone, for example in beige or grey – consider models such as Nimbus or Kooper. If you want to contrast the interior colours with a bold accent, then Coco model upholstered with fabric in a vivid tone would be a great choice.
A classic sofa for your office is also a fantastic idea. It would work perfectly in an office in glam style or with retro features. Here, we would recommend Chesterfield Modern Wood sofa upholstered with fabric in bright or classic shade.
Scandinavian and classic office sofas not only look great, but are also very comfortable and easy to keep clean. It is especially important in places such as a waiting room at a doctor's surgery. It's often the case that a comfortably-looking sofa at your doctor's office will make the doctor seem more trustworthy in their patients' eyes. Slender Wood or Kooper sofas would be perfect for a waiting room. Additionally, a beautiful sofa at the doctor's office will make the room seem less sterile. It's important for a lot of patients, because it doesn't make them feel like they are in a hospital. To make the waiting room even cosier, we recommend going for a sofa with soft to the touch upholstery fabric, for example velvet. Zinola is one of the more popular models of such sofas – it's light and mobile.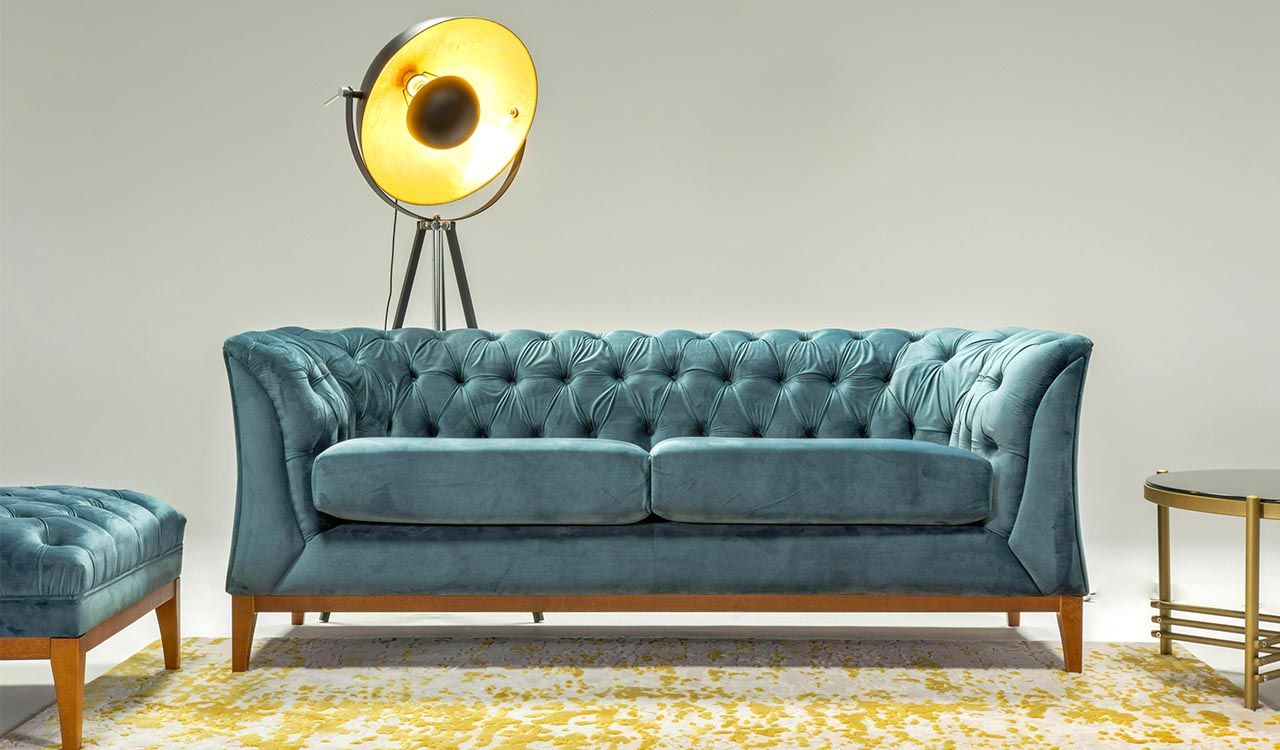 A sofa for your home office
More and more often, to avoid additional renting costs, many specialists decide to have their office at home. How to arrange such space? In your home office, you should have a comfortable sofa, a coffee table and some stylish-looking accessories.
A modern sofa for your office should be trendy and comfortable, and well-matched to the style of the interior. Varde Velvet is one of the most original home office sofas. This model would be ideal for an executive director's home office. Another modern model, which would be perfect, is Chesterfield Max Wood upholstered with leather. It's an ideal sofa for a home office and will work with any wall colour.
When choosing furniture for an executive's office, it's worth keeping in mind that a lot of these people value elegance. A sofa for such an office should combine comfort with stylish look. Chesterfield Grand is one of the sofas that would be great for an office in an executive style. It's a grand sofa with quilted backrest – it combines elegance with comfort. Upholstery fabrics in classic colours will make it perfect for any interior.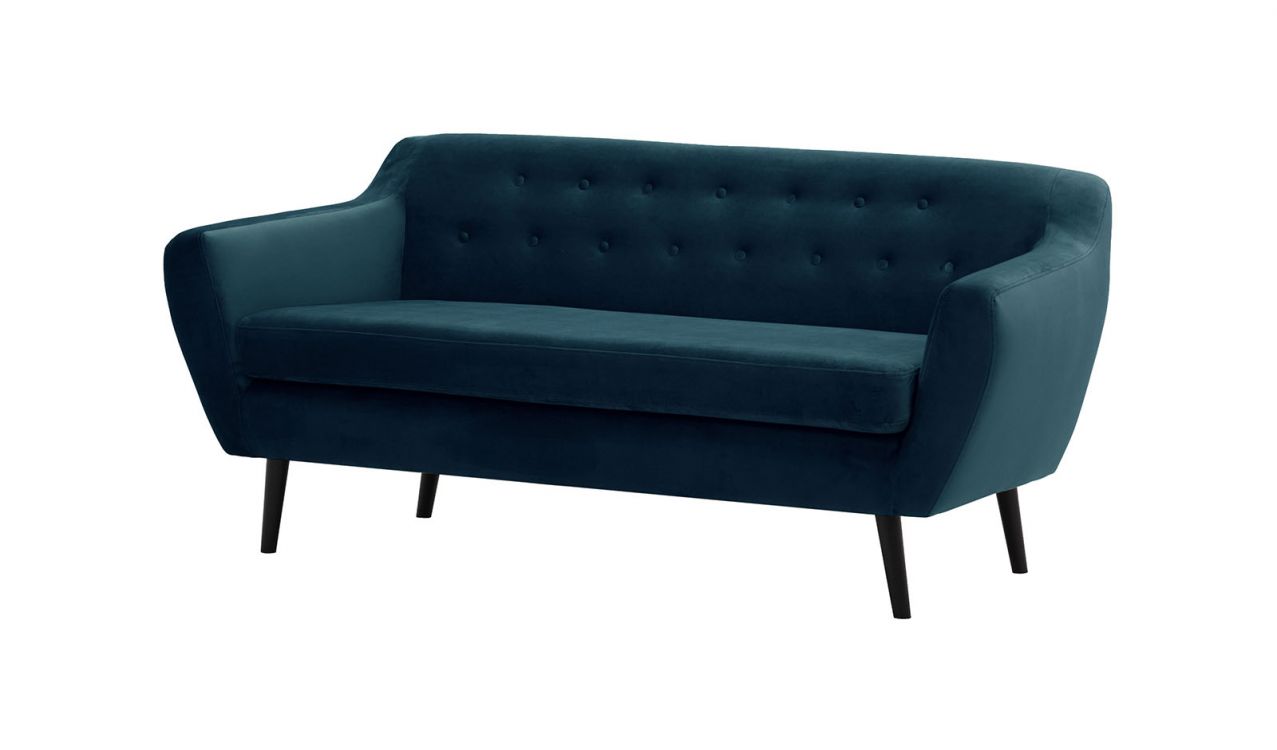 Trendy office sofas – price

Does a sofa for an office have to be expensive? No. Sofas from Polish and European manufacturers have the most competitive price tags. Although lower price can sometimes suggest lower quality, this is not the case here. Head to www.slf24.co.uk to find the most fashionable office sofas at great prices. We recommend that you keep an eye on our offers to find the best sofa for your home office at discounted price.