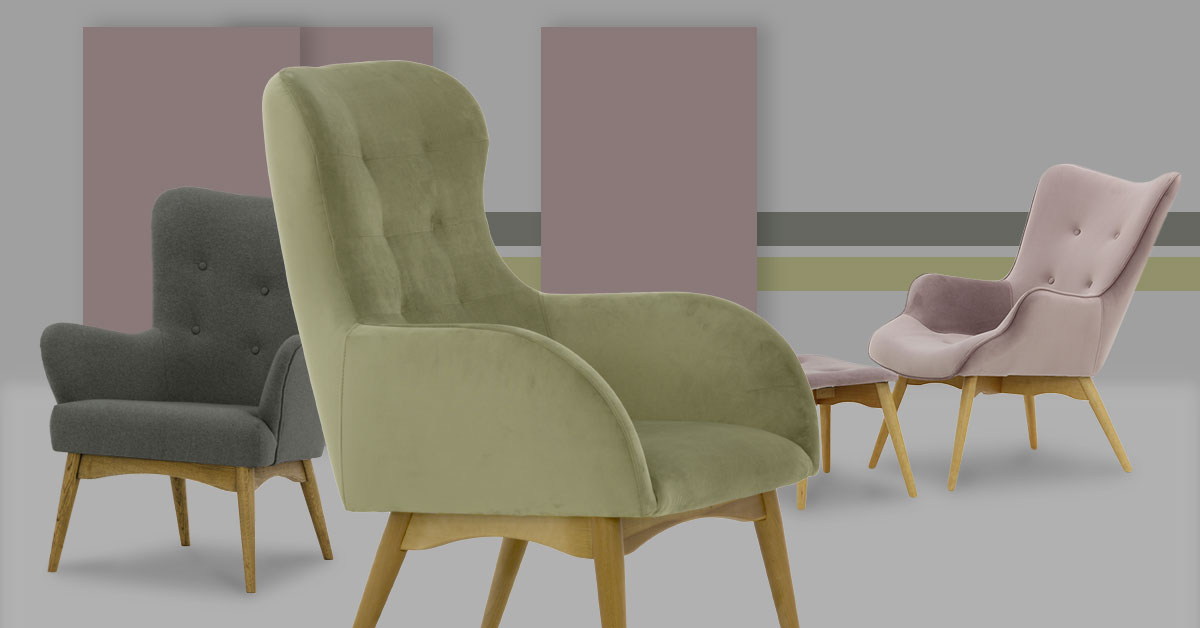 Who has been dreaming of having their own book-reading corner, or a real home library? Surely everyone would like to have their own space at home where they can sit comfortably and get immersed in their favourite book. The essential piece of furniture for a home library is a comfortable armchair. It would be best if it had tall backrest, armrests and pleasant to the touch upholstery fabric. In this blog entry we want to present five of our most comfortable upholstered armchairs that you can relax in, allowing yourself a few moments of rest.
Wingback chair – a perfect armchair for reading books
Comfortable upholstered armchair is an essential piece of furniture in your home. It gives you a feeling of comfort and guarantees that you will always have a place where you can allow yourself a moment of break with a book in hand. Wingback chairs are still in fashion and our customers will very often go for this type of armchair if they want to make their room complete with a small, delicate, upholstered piece of furniture. We are not surprised by it, as wingback chairs really look unique and they can make your flat feel truly warm, cosy and homely.
Ducon armchair with a footstool – the most popular armchair in our store, it is as popular now as it was when it first came out. Perfectly profiled backrest and seat guarantee the highest level of comfort. Additional features include: high armrests and easy to clean upholstery fabric, available in generous colour scheme.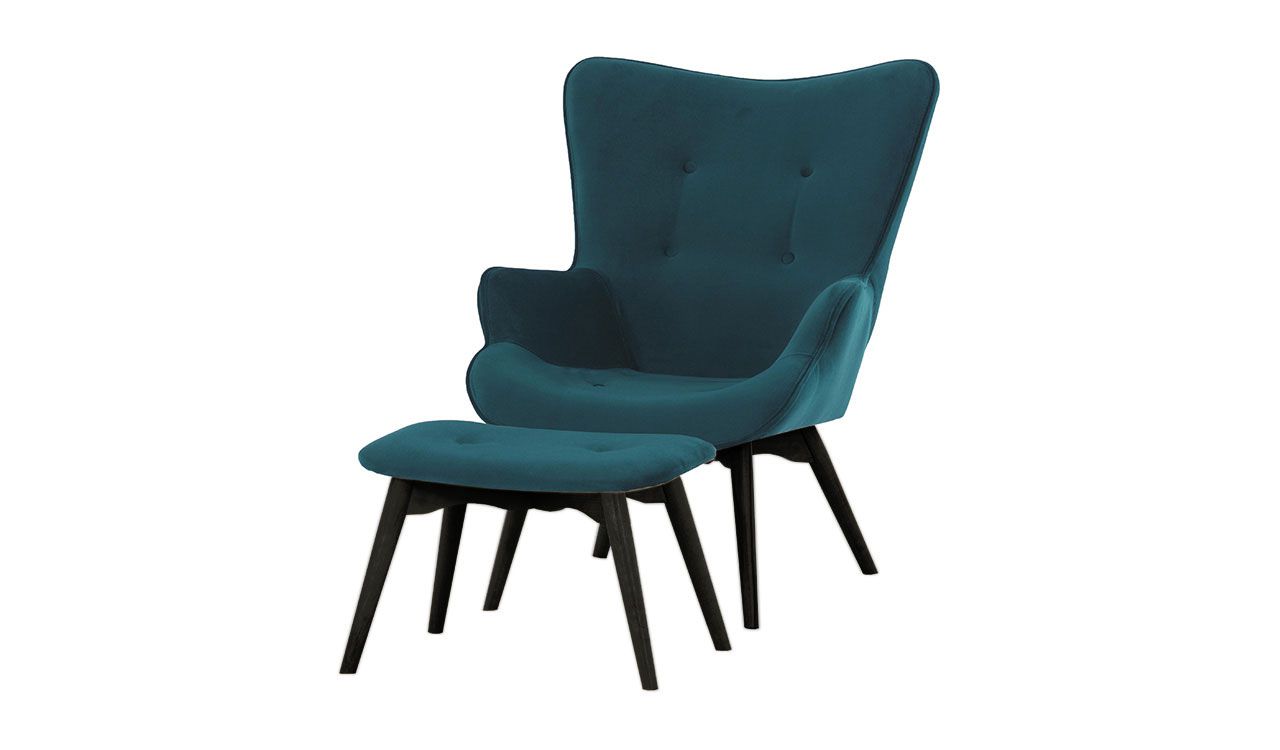 Hollis wingback chair – our next recommendation: it will work great as an armchair for reading books or watching TV. It will look beautiful in your living and day room, or even in a nursery. You can truly relax in it and allow yourself a moment of me-time. With its simple, classic shape, you will be able to use it in various arrangements.
Armchairs in unique colours
When you choose an armchair for your library, you will first of all think of how comfortable it should be, but you should also pay attention to upholstery fabric and colour. Armchairs in vivid colours can become a beautiful centrepiece of your day room or home office space. They add a touch of uniqueness and give the room a special feel. In our store you will find plenty of upholstered armchairs in interesting colours.
Chesterfield Modern armchair – a piece of furniture ideal for a modern living room, but also for interiors in retro or classic styles. It has quite a specific look and you wouldn't be able to use it in every single arrangement, but you can be sure that – in the right space – it creates a very unique atmosphere and gives a lot of joy to the users of this unconventional piece of furniture. The colour scheme is very generous. You will find dusty pink, mustard, or even red. For those who love low-key interiors, we also have a grey, navy blue and blue options.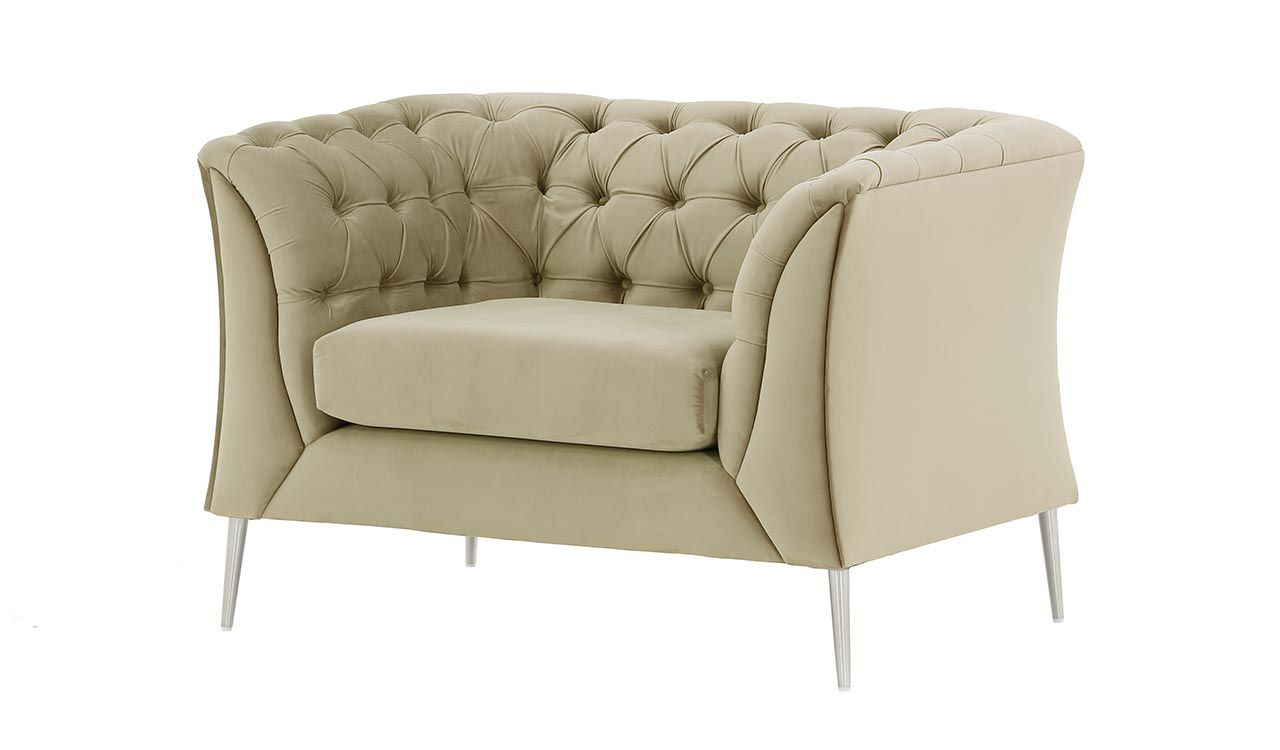 Revive upholstered armchair – retro style armchair upholstered in a very pleasant to the touch fabric. Warm, thick weave will allow you to rest properly with a book and hot coffee in hand. This piece has been designed for people who love relaxing in armchairs. It has a very well profiled seat and backrest, while the armrests are big and really soft, allowing your whole body to relax fully. The colour scheme is as generous as for our other armchairs: you will be able to buy a grey armchair from this line, but also a lime or an orange one.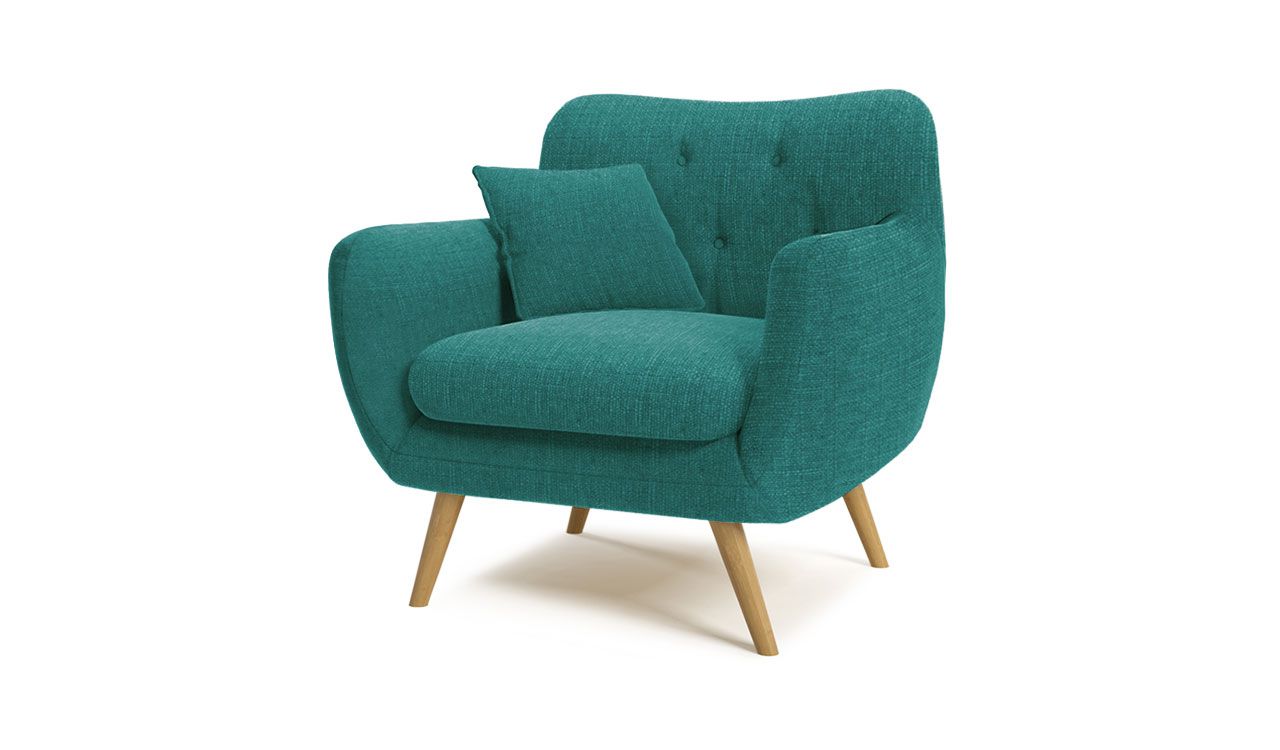 Magnus velour armchair – out last suggestion is a match between classic and modern. The armchair is upholstered with velour fabric and it will work in any space. It is very comfortable and extremely presentable, with the colour scheme allowing everyone to find something suitable to them.