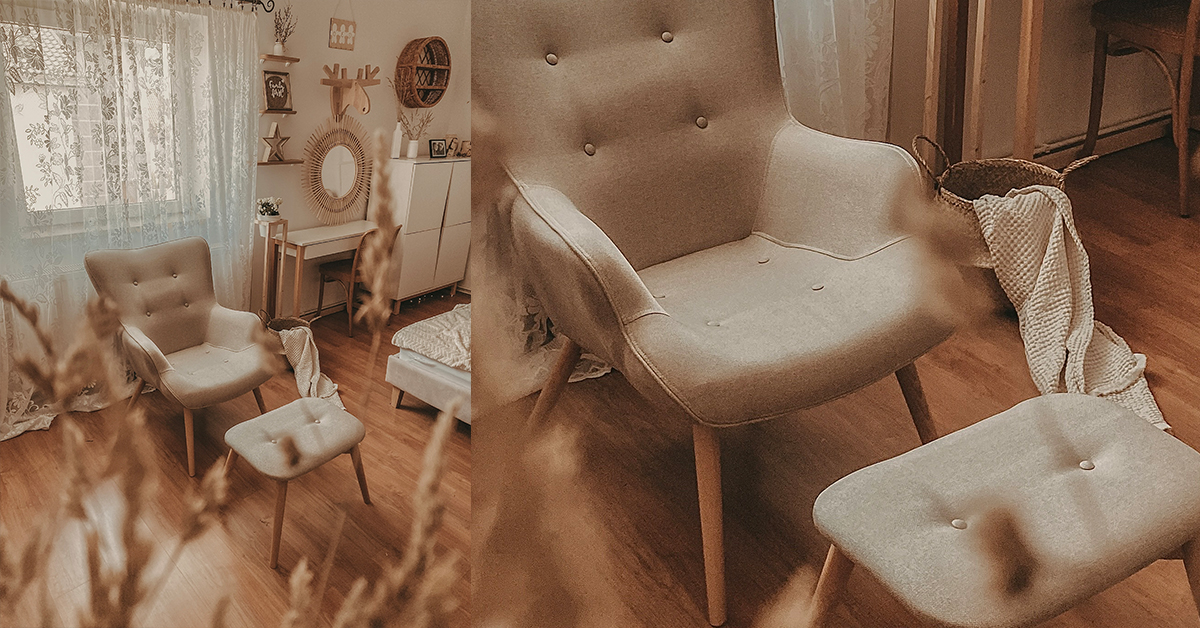 A wingback chair is one of the most comfortable armchairs – you can really sink into it with a book and a coffee, sit comfortable in it with a newspaper or simply rock in it. Wingback chairs are also something that you could choose for your kitchen or dining room. What are the advantages of wingback chairs? Which type to choose for your living room, and which for children's bedroom?

There are a few types of wingback chairs – Scandinavian, with a footstool, reclining or rocking ones, with tall legs, with an adjustable backrest and the egg chair. While the Scandinavian model is the most versatile one and will be a great choice for any interior, the others need a bit more attention. Wingback chairs are beautiful and are very comfortable, but what is their history?
The history of wingback chairs
Wingback chairs came into existence in 1600 in chilly England. A fireplace was the main source of heat in cold, brick houses. The homes were often very draughty, so people started to wonder how to protect their back from the cold air. Chairs weren't a great solution, because – although they could protect the back to some extent – the sides were still exposed. Someone then thought about adding some extra "wings" on the sides of the backrest and this is how a wingback chair was born.
The French elites found this idea of ordinary people from the 17th-century England very interesting. At the royal court of Louis XVI, they started work on creating a comfortable and grand armchair that you could sit comfortably in, almost hiding. People dreamt of being able to sit by a fireplace, both at the royal palace and in an ordinary flat, stretch their legs and warm their cold feet by the fire. Footstools worked great. A wingback chair with a footstool was a perfect option, because it allowed you to sit comfortably and easily put your feet by a fireplace. The legs of wingback chairs were often wooden, and they resembled lion's paws that were grasping a ball. The footstools would normally be standing on widely-spread straight legs, which made them very mobile. In Victorian bedrooms, a wingback chair with a footstool would often allow older people to rest comfortably, even if they suffered some joint pain.
Historians are not sure whether wingback chair was first found in 16th-century England or in 17th-century France, but we know that it then became a big success on the continent and around the world. The large seat, upholstered with a soft fabric, first became very popular in Scandinavia, then wingback chair made its way to America.
What is a wingback chair?
We already know where the wingback chair was born, but do we know what it is exactly? It is a beautiful and sophisticated piece of furniture, without which a Scandinavian or royal palace-inspired living rooms couldn't exist. A large seat, wide backrest and two "wings" on the sides are the basic elements of this charming piece of furniture.
It is hard to imagine wingback chairs without their characteristic footstools. The armchair itself often looks very grand, but wingback chairs with footstools fit into any arrangement very well. A rectangular footstool with round edges placed next to a wingback chair could function as a perfect sitting place for your little one. Additionally, a footstool will become eye-catching, which means that a large armchair won't feel overwhelming.
Types of wingback chairs
There are a few types of wingback chairs. The most popular are wingback chairs with footstools, such as Hollis armchair, egg chairs (round and rotating), reclining wingback chairs, those on tall legs, with adjustable backrest, as well as rocking wingback chairs.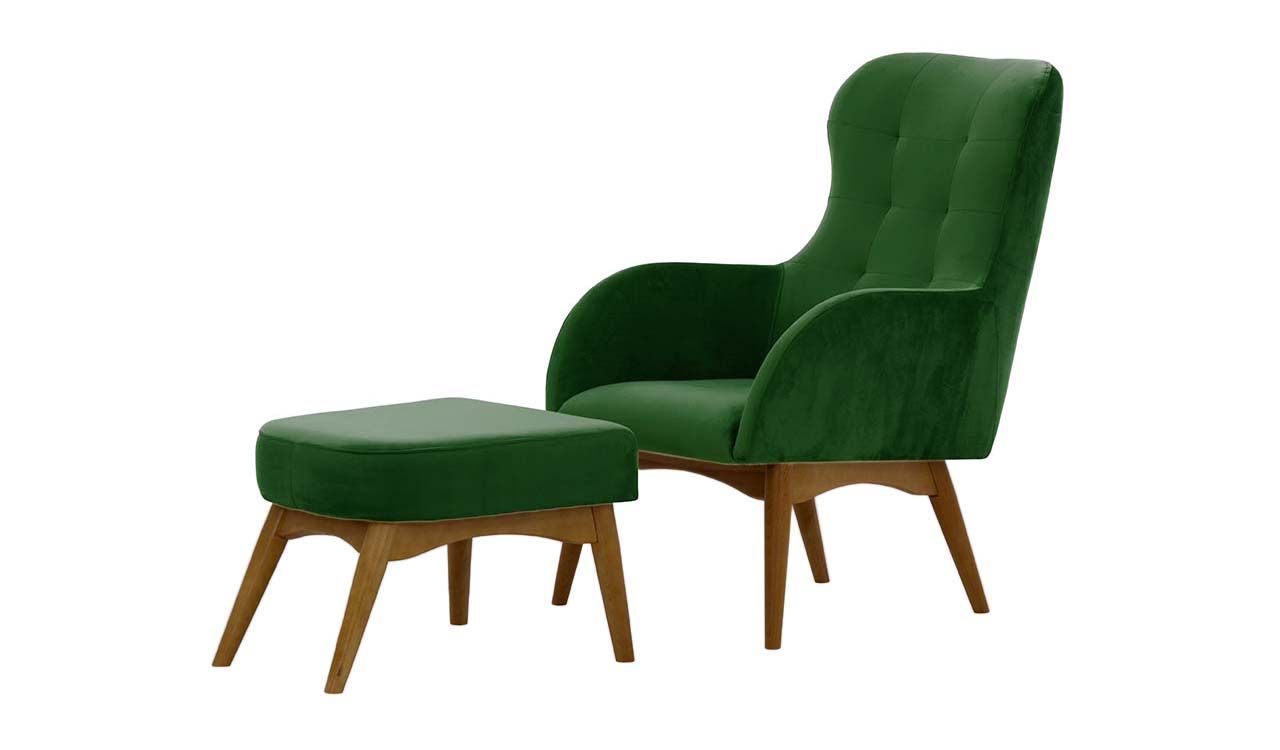 The inspiration for wingback chairs comes from the sophistication of royal palaces, protection from cold and the search for the most comfortable piece of furniture to sit in. Wingback chairs in the style of egg chair will be perfect for the part of the living room that we want to arrange as an office.
The most popular models of wingback chairs are those in Scandinavian style and egg ones. The egg chair will be a perfect match for interior in any style and you won't have to compromise on functionality. Reclining wingback chairs will be great for people who love furniture that you can move around, while rocking wingback chairs will be ideal as an armchair for kids. Ducon Mini Velvet would be a fantastic option for your little ones.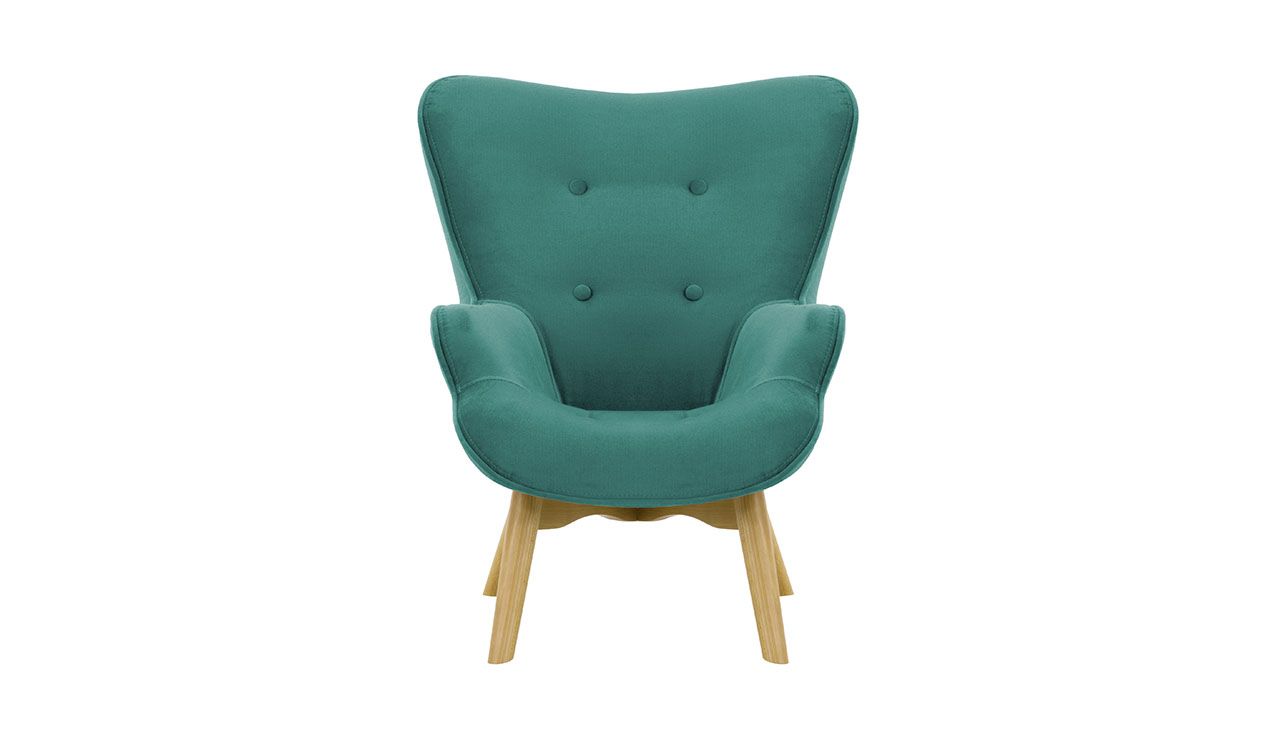 Another popular model is a reclining wingback chair. Its backrest will allow you to adjust it according to your needs – you will be able to stretch your body after a day at your desk, get an optimal support for your back, or simply rest your legs after intense workout.
Wingback chair – which model do you recommend?
Arrangements that feature wingback chairs are very often inspired by American style or Scandinavian design. One of the ideas for arranging your living room with a wingback chair in it (for example with a Foxe wingback chair with stitching) could be a design with some palace-like elements.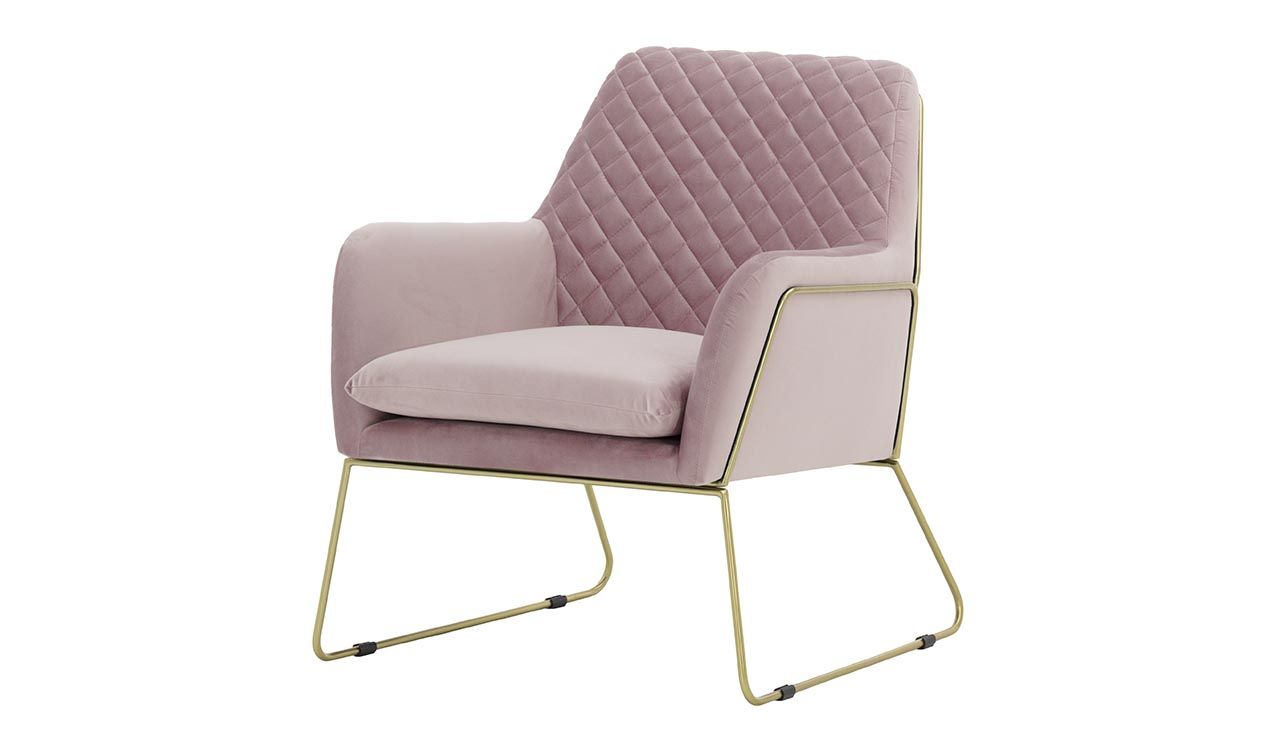 A large wingback chair upholstered with single-coloured fabric and with a footstool would be perfect for such a design – Savano wingback chair with a footstool would be a great choice here.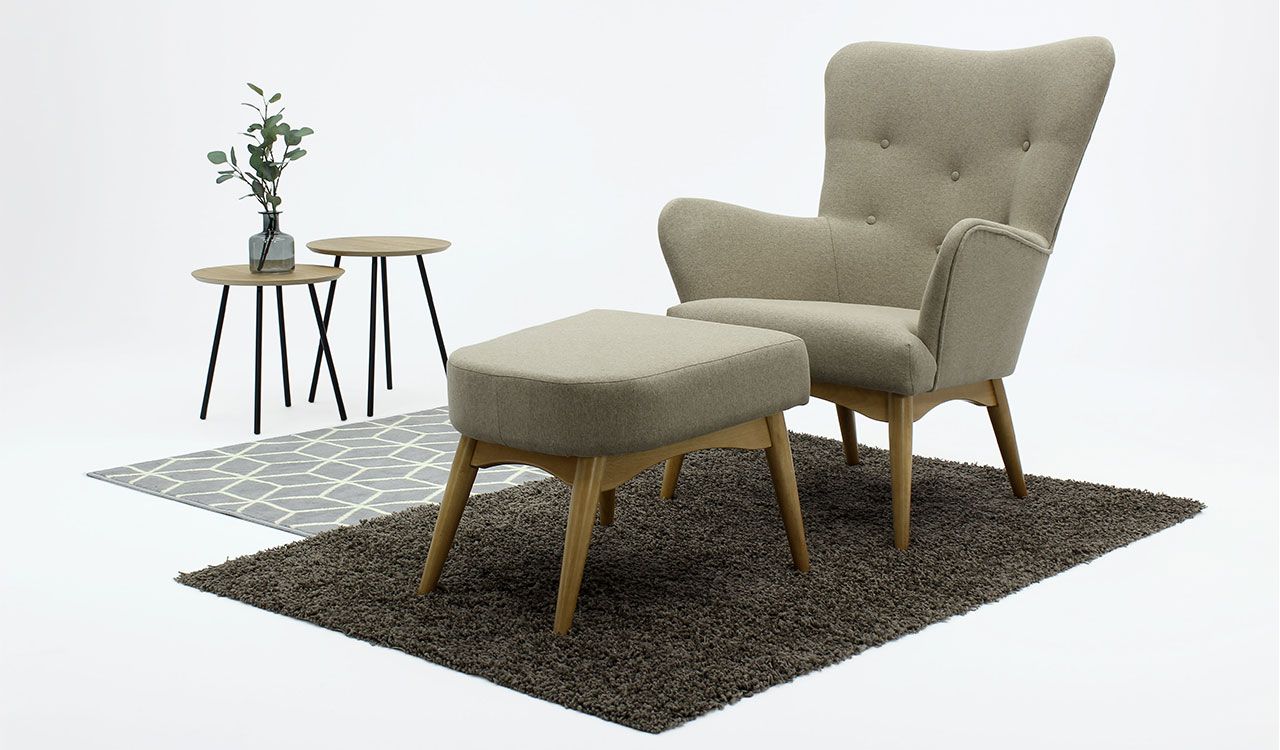 Which wingback chair would we recommend for a children's bedroom? The best option here will be a smaller wingback chair for kids, on widely-spread legs. For a little princess's bedroom, a wingback chair with upholstery fabric in pink or another light tone, and with a footstool, would be ideal (Ducon Mini Ontario, for instance).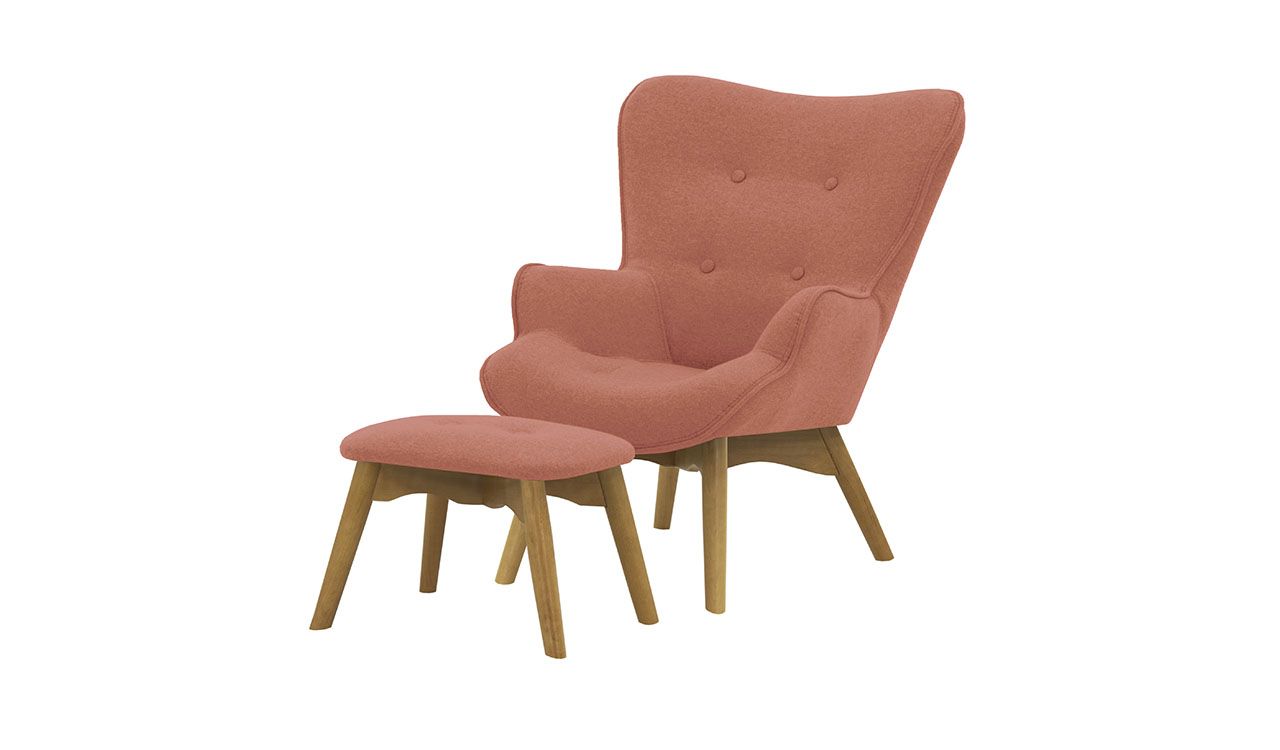 Arrangements with wingback chairs will also look stunning in flats in retro style. A rocking wingback chair would be best for a retro living room. A rocking wingback chair would also be ideal for a new mum in need of a comfortable armchair for rocking the baby to sleep.
A wingback chair for kids – which one to choose? When you're decorating a bedroom for a primary school-aged child, we recommend going for a wingback chair in egg style. It is a light, comfortable and mobile armchair, perfect for a young person starting their school journey.