The Ultimate Guide to Modular Sofas: Versatility Meets Comfort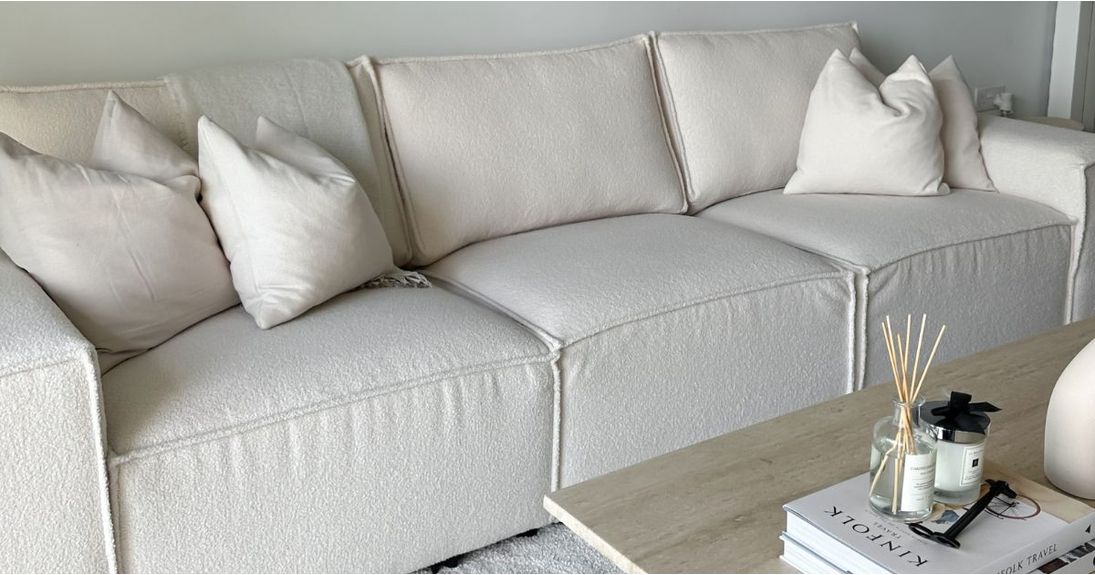 Posted: November 14, 2023
Modular sofas are a revolutionary solution that not only changes the way we arrange our living spaces but also elevates comfort to an entirely new level. In today's article, we will take a closer look at this innovative piece of furniture, exploring why modular sofas are so popular and how we can use their versatility to create the perfect space for relaxation and gatherings.
What Are Modular Sofas?
In today's ever-changing world of interior design, modern furniture solutions play a crucial role in shaping our living spaces. One of the most interesting and innovative trends in recent years is modular sofas, which have revolutionized the way we think about seating furniture. In this chapter, we will delve deeper into what modular sofas are and what features make them so unique.
Definition of Modular Sofas
Modular sofas are a type of seating furniture composed of individual modules, typically cushions and other elements, that can be freely combined and configured. These modules are usually detachable or movable, allowing users to adjust the sofa to their changing needs. The modular nature allows for the creation of various arrangements, making the furniture versatile and adaptable to different living spaces.
Construction of Modular Sofas
A typical modular sofa consists of several main elements:
Seat Modules: These are the basic elements on which users sit. They can come in various sizes, shapes, and thicknesses (e.g., Bali Single Centre Modular Unit).
Back Cushions: These provide support to the back and add comfort. They also come in various sizes and shapes.
Side Panels and Frames: These elements connect the modules and give the sofa stability. They can also serve as armrests (e.g., Charles Single LHF Corner Modular Unit).
Legs and Frame: Responsible for supporting the sofa, these can be made of metal, wood, or other materials.
Expanded Versatility
The main advantage of modular sofas is their versatility. Thanks to the modular construction, individual elements can be freely combined, creating an almost infinite number of configurations. This allows the modular sofa to perfectly adapt to any room, regardless of its size or shape. Moreover, modules can be easily moved and their arrangement changed, enabling easy adaptation to changing needs and preferences.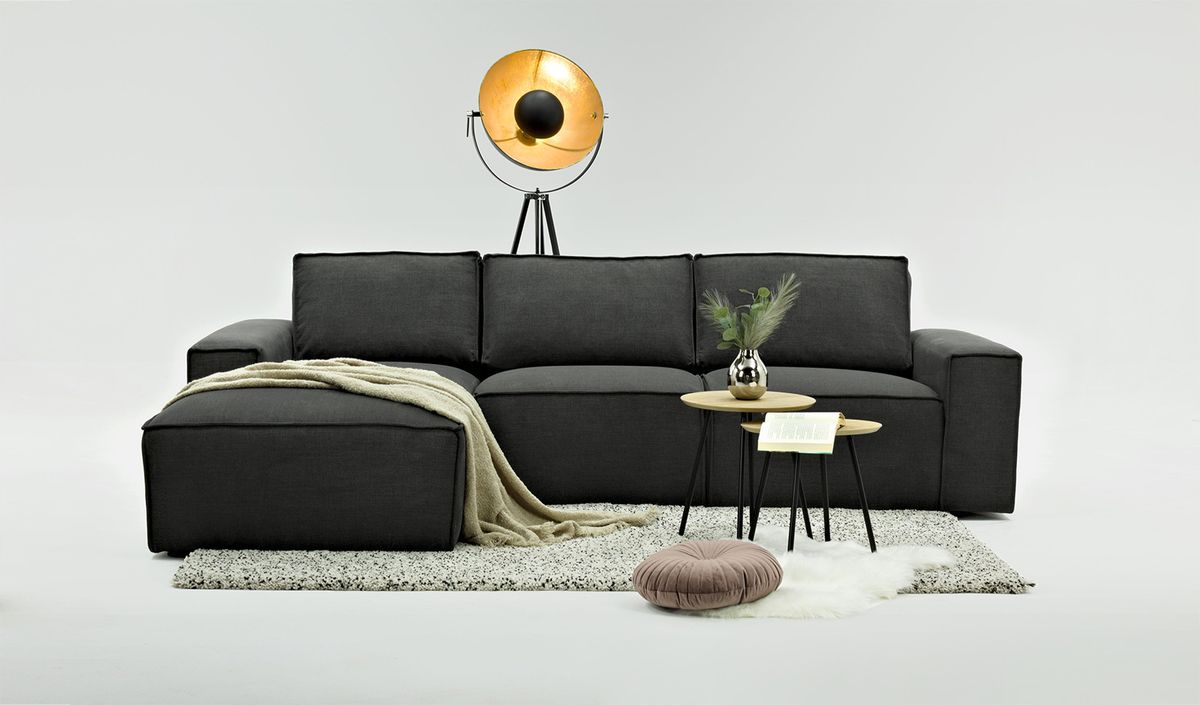 Adaptability to Space
Modular sofas excel in various sizes of rooms. Whether you have a small living room or a spacious lounge, you can customize the sofa to fit the available space. The ability to add or remove modules allows for optimal use of every inch of space.
Comfort at Its Highest Level
It may seem that choosing between versatility and comfort is an inevitable difficulty, but modular sofas prove that you can have both. Thanks to high-quality materials, flexible cushions, and innovative design solutions, modular sofas provide not only the freedom of arrangement but also exceptional comfort during everyday use. Multi-layered cushions, ergonomic headrests, and adjustable backrests are just some of the features that make spending time on a modular sofa a pure pleasure.
Customize to Your Style
Modular sofas are available in various styles, colors, and materials, allowing for a perfect match with any interior design. Whether you prefer modern minimalism, classical elegance, or rustic charm, you will undoubtedly find a modular sofa that fits seamlessly into your home's aesthetics. The ability to choose colors and fabrics also allows for the personalization of the furniture, making it not only functional but also a stylish element of your space.
Practical Applications
Modular sofas not only revolutionize our living rooms but also offer practical solutions. With built-in shelves, storage compartments for linens, or even coffee tables, a modular sofa can serve not only as seating but also as a practical piece of furniture for storage or work. This is an ideal solution for those who appreciate functionality and care about the optimal use of available space.
Modern Trends in Modular Sofa Design
Along with advancing innovations in the world of interior design, modular sofas have become not only practical seating but also genuine works of art. Modern trends include not only functionality but also aesthetics and sustainable development. Here are a few elements that add extra charm to modular sofas:
Ecological Materials: More and more manufacturers focus on using eco-friendly materials in the production of modular sofas. Choosing models with certified fabrics, wood from renewable sources, or recycled elements not only takes care of the environment but also aligns with a modern approach to design.
Intelligent Technologies: Introducing intelligent technologies to modular sofas is another step into the future. Vibrating cushions, adjustable LED lighting, or built-in speakers are just some of the modern features that make the time spent on the sofa even more relaxing.
Minimalist Design: Modern modular sofas often present a minimalist design, emphasizing clean lines and elegance. This is an ideal solution for enthusiasts of modern style who appreciate the simplicity of form and function.
Personalization to the Extreme: In today's times, where individualization is a key element of design, manufacturers of modular sofas offer more and more customization options. Customers can choose from various types of fabrics, colors, and even shapes of modules, creating furniture perfectly tailored to their taste and needs.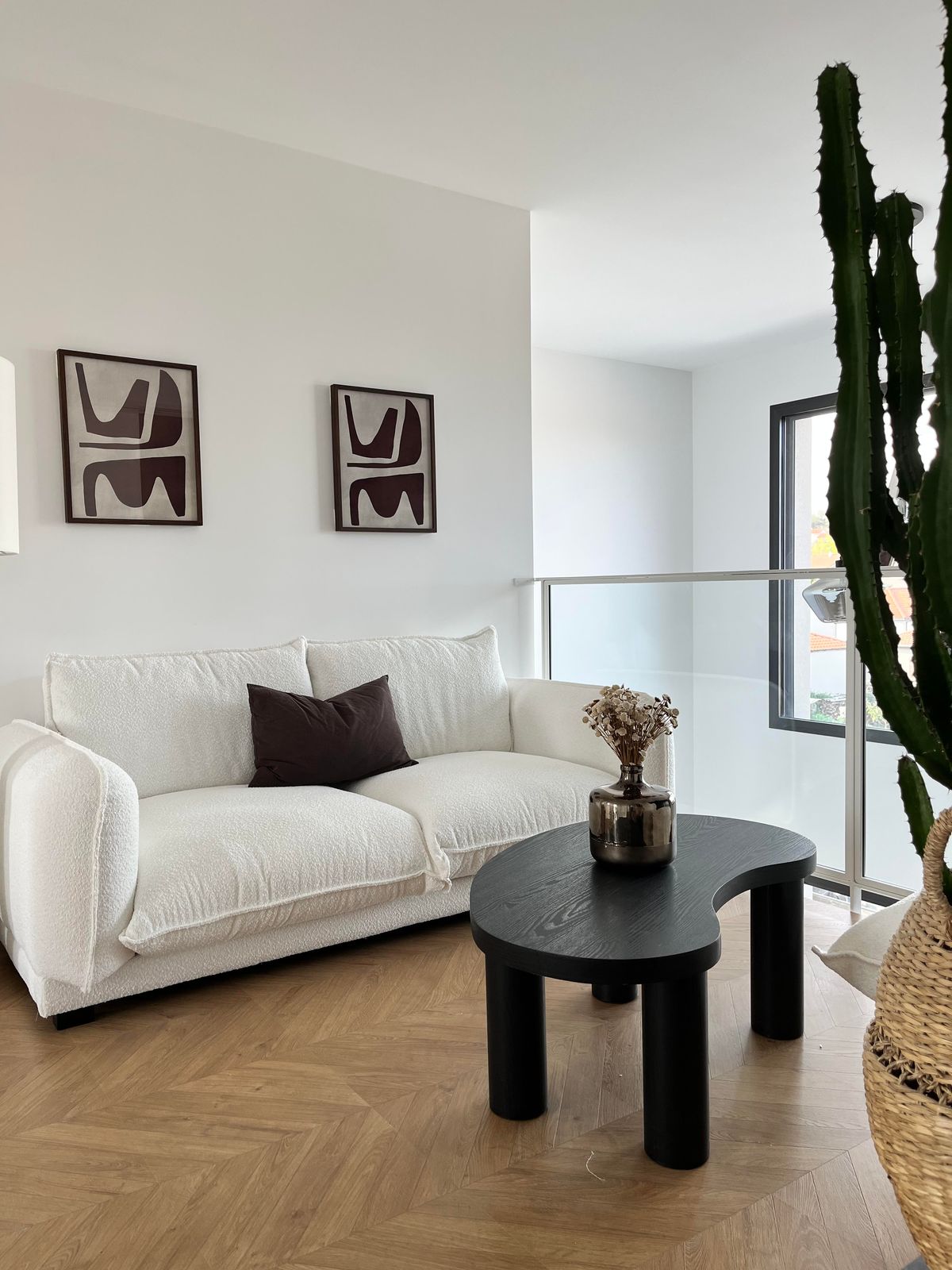 In Practice: How to Utilize the Advantages of Modular Sofas in Everyday Life
Space for Relaxation and Work: With adjustable modules, you can create the perfect space for relaxation, reading, or even remote work. Ergonomic headrests and cushions allow for customization according to various activities.
For Families with Children: Families with children will appreciate the functionality of modular sofas. The ability to quickly transform the sofa into a play area or a space for watching movies is an advantage that makes this furniture the heart of the family room.
Easy Maintenance: Many modular sofas have upholstery with easily removable covers, facilitating the maintenance of the furniture's cleanliness. This is an ideal solution for those who appreciate practicality and hygiene.
In summary, modular sofas are not just pieces of furniture; they are an innovative solution that combines versatility with the highest level of comfort. With them, we can shape our living space according to our needs and preferences. Let's explore the world of modular sofas together and experience how functionality can harmonize with aesthetics, creating the perfect place for relaxation and gatherings.