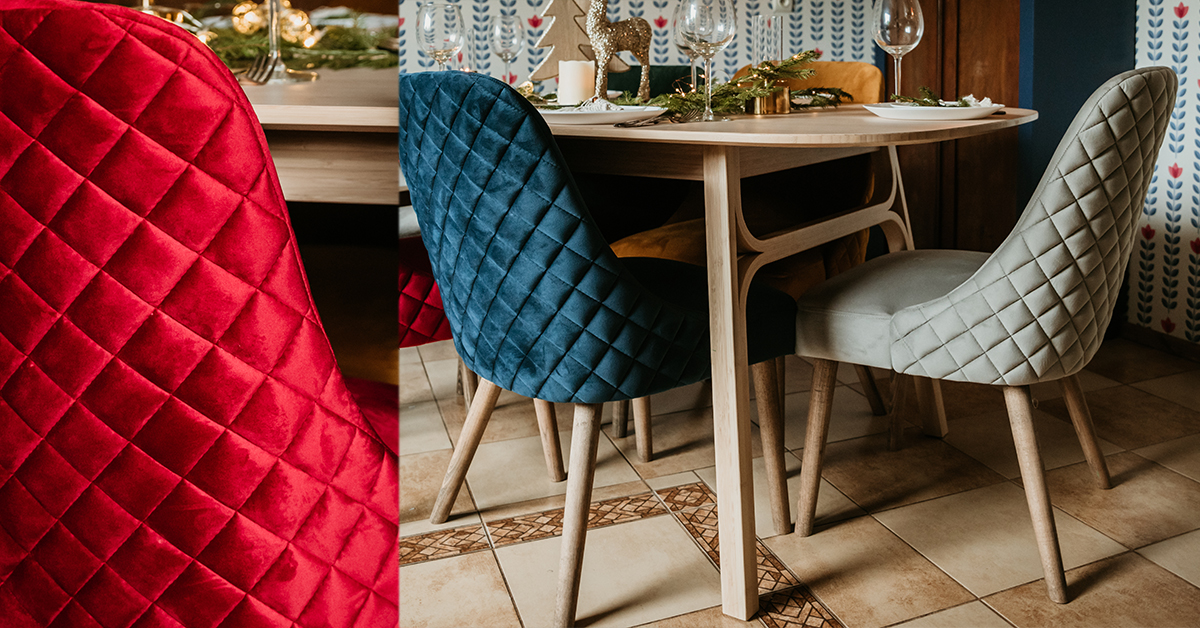 Dining room is very often not only an eating space, but also a socialising hub of your home. It is in the dining room where we host guests, have romantic dinners or some serious conversations. It is worth making sure that this room looks beautiful and is as functional as possible. Your dining room also needs to be able to accommodate a larger number of people. We think it's important to ensure that dining room chairs are beautiful and comfortable, so which chairs should you choose?
Arranging and decorating your dining room
When thinking about dining room design, it is worth to ask yourself where do you want to place your table - in the centre of the room, by the window, or maybe as an island next to the kitchen annexe. If you have interior in modern design and are thinking of going for the island option, a table around which you can place unique-looking chairs will be a great choice. If you want to have an island that you can use as a dining table, then Albion dining room chairs would be ideal; you could also go for chairs that look a bit like bar stools – with tall legs and low backrest.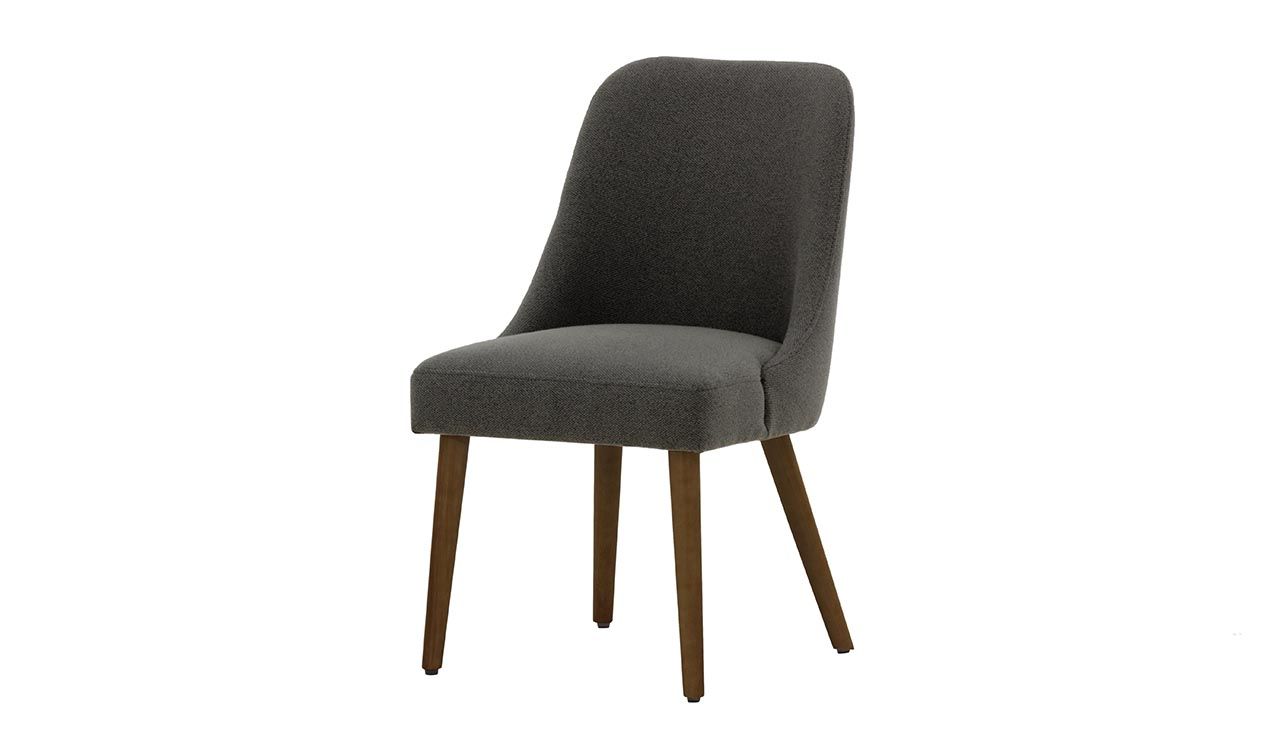 An interesting idea for dining room decor has been inspired by… a monastery! A dining room in a style of a refectory is a fascinating option, because it combines austerity and beauty of wooden elements with modernity of soft upholstery fabrics of chairs such as Barto or Altay. Long, wooden table placed next to the wall or in the centre of the room with two lines of austere-looking chairs with modern elements (such as laced covers) will amaze all your guests.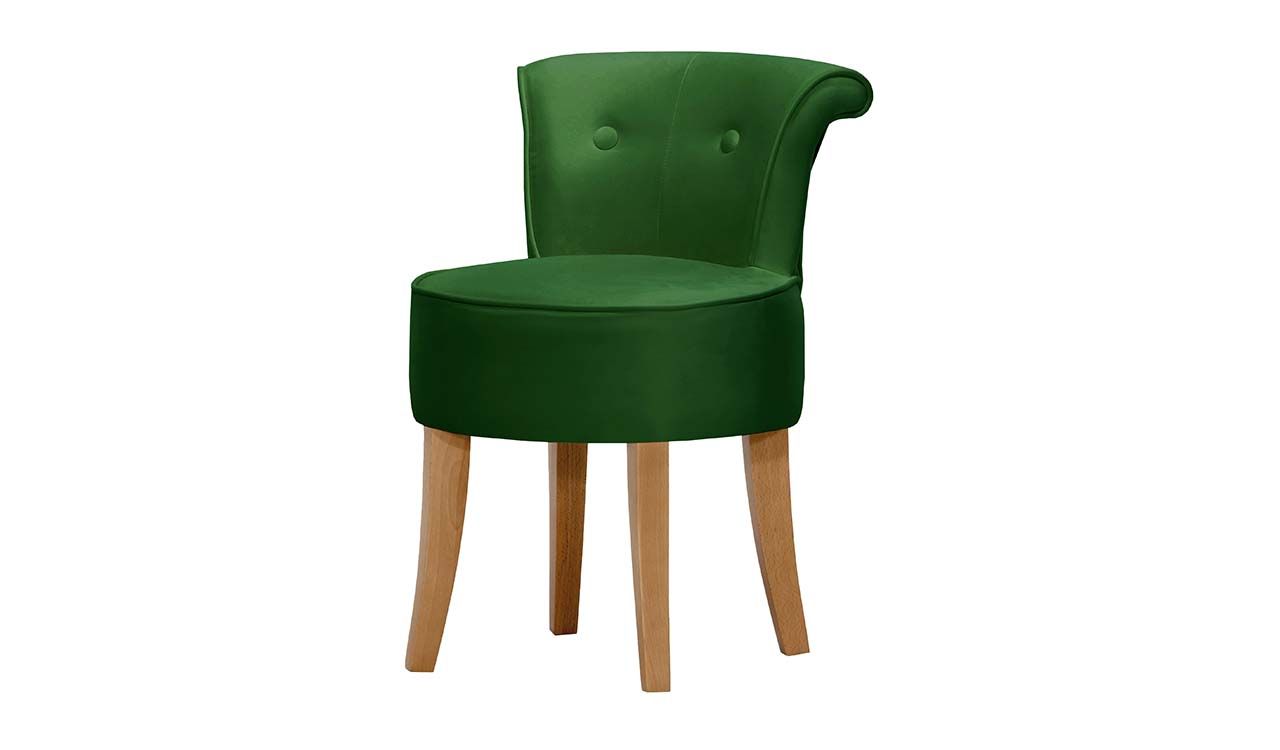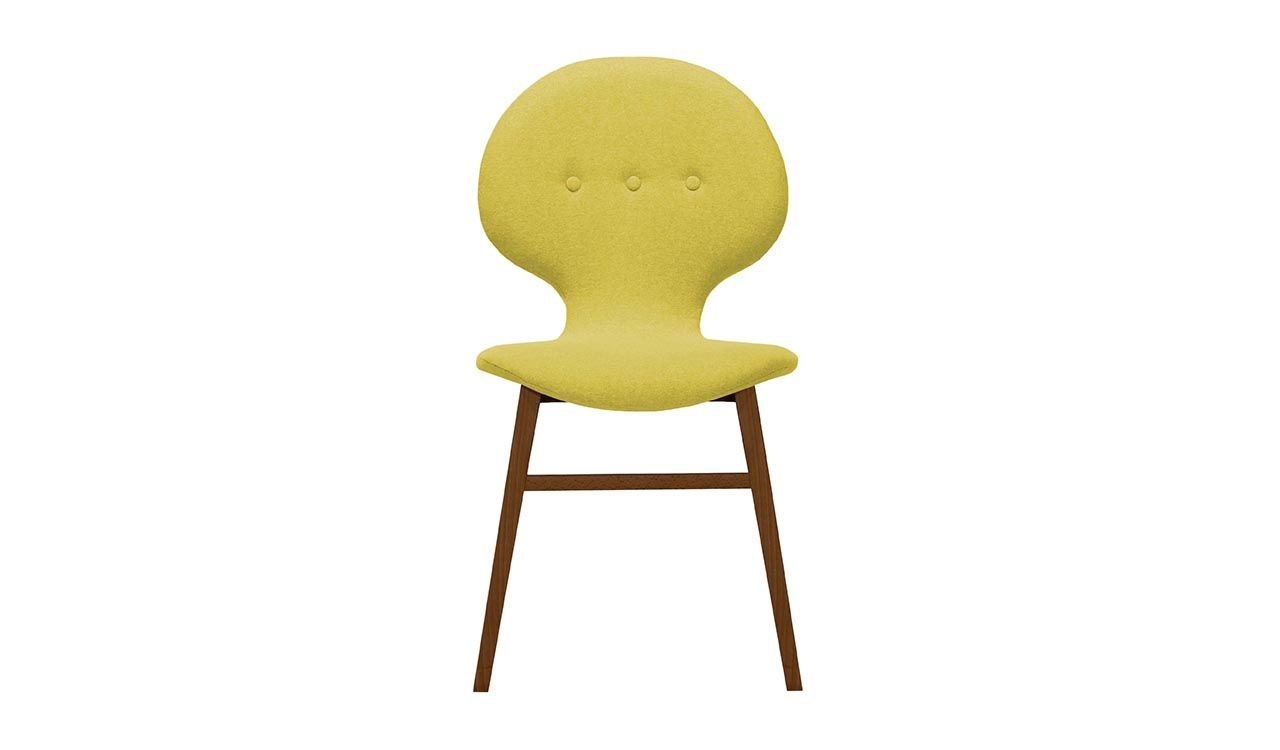 Industrial chairs will be ideal for dining rooms in classic or 40s and 50s styles. Brown, black, white and grey tones will look stunning combined with medium-height table covered with beautiful, laced tablecloth or with a vase with a bouquet of fresh flowers in it.
When searching for dining room furniture, we recommend choosing dining room chairs that will look beautiful, but will also stand out. A table, where the whole family will meet to celebrate various family events should also be comfortable for everyone. Beautiful and at the same time comfortable dining room chairs could be upholstered in velour fabric in contrasting colours or have adjustable backrest, or tall legs. For a dining room in glam or soft glam style with delicate pink features, chairs that have wider backrests with elegant decorative elements would be perfect. Chairs with lower backrest, such as Felton Buk, or bar stools would also work great.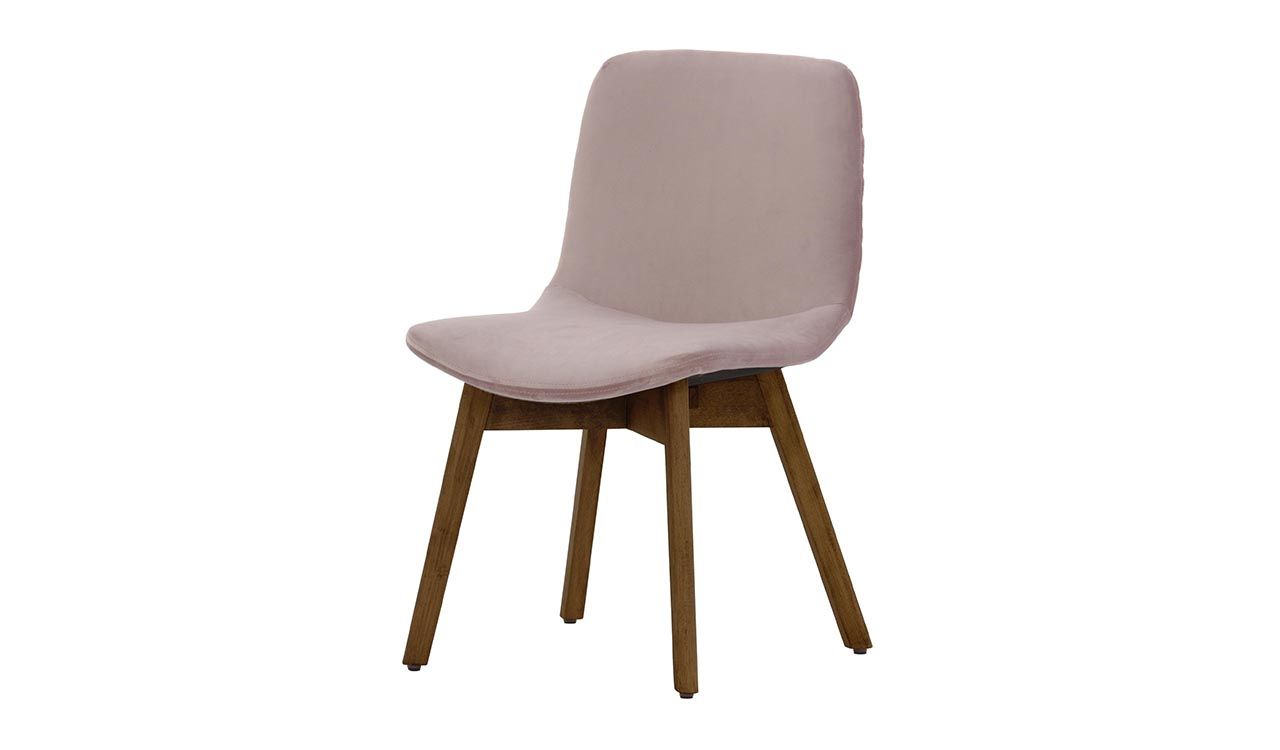 Types of dining room chairs
A dining room chair is not just a piece of furniture, but it's also an element of your arrangement, which will draw others' attention. When looking for dining room chairs, we often concentrate on their look and on how tall they are. If, in your dining room, you have a tall, dark, wooden table, then industrial wooden chairs or those upholstered with leather will work great. For a light, wooden table, chairs with tall backrest and wide seat upholstered with precious fabric (for instance, suede in dark tone) will be an ideal match.
If you have a lower table in the centre of your dining room, smaller poufs with or without backrest or wooden dining room chairs with round seat will look stunning. A low table in your dining room doesn't need to be the only table there, as you could place it next to the main table to use as a separate table for kids.
Dining room chairs that are in-fashion will often have unique shape and won't be upholstered, look for models such as: Cubo, Dao or Mya. Chairs in this style, apart from original shape, are sometimes upholstered with fabrics in contrasting and unconventional colours – dark and bold, or light, but very deep.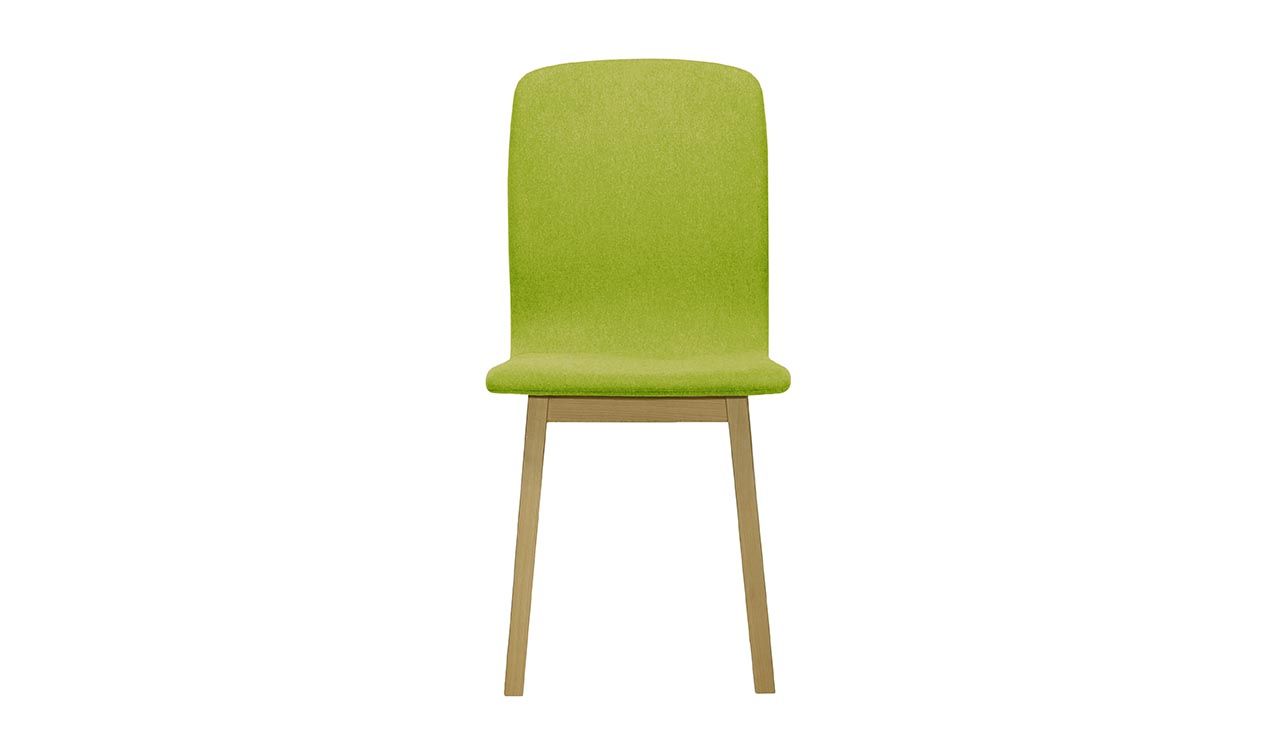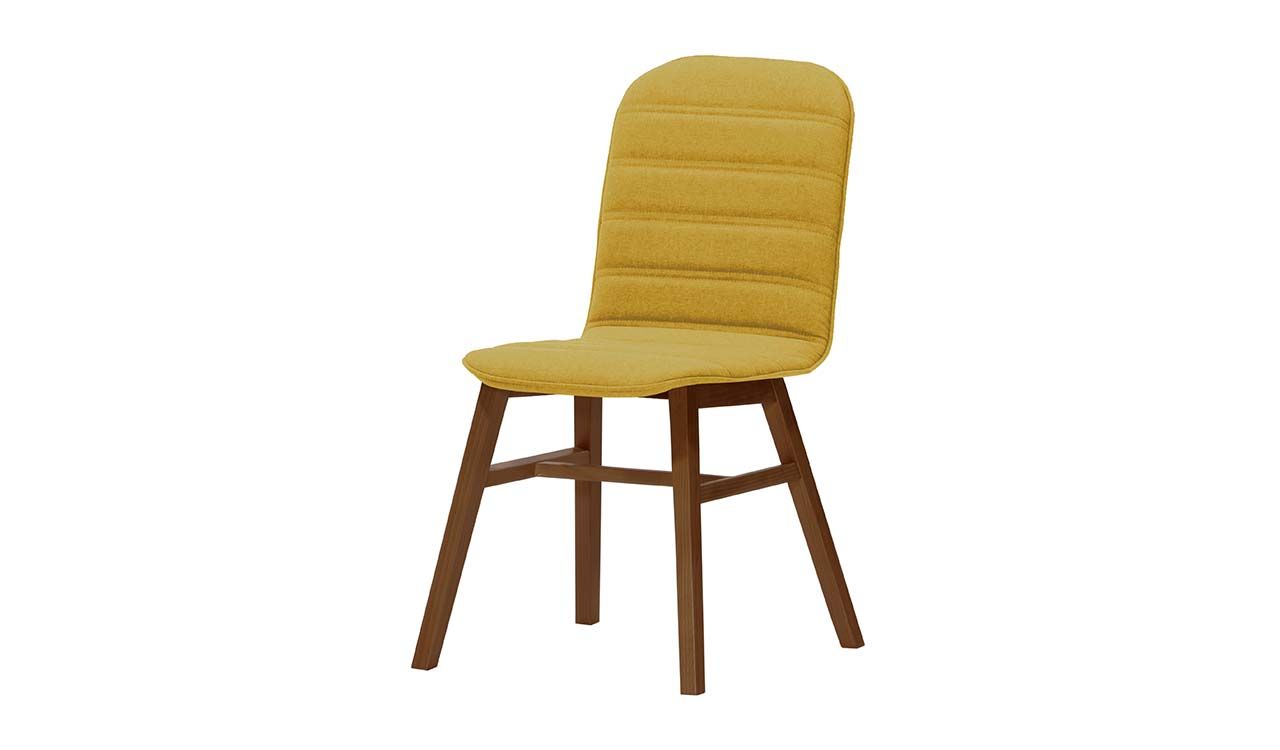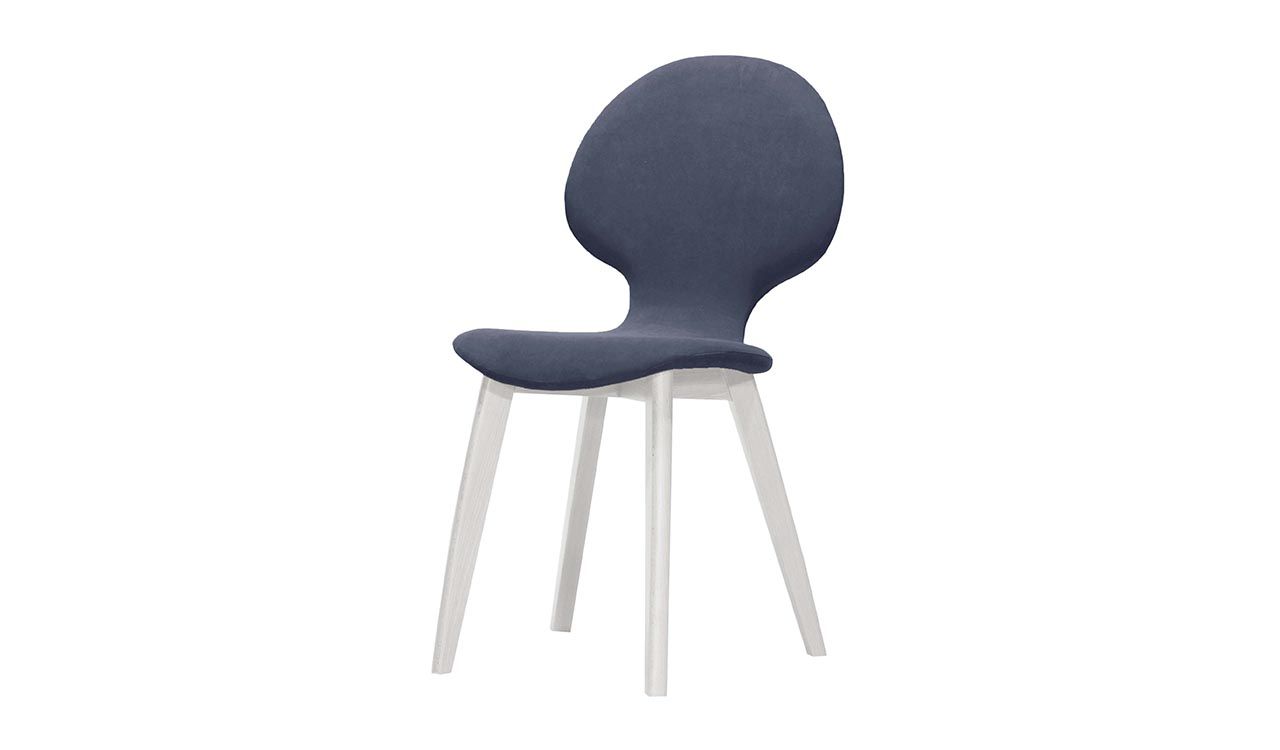 Deluxe dining room chairs will often be upholstered, for example with leather fabric, and will have decorative elements of their backrests and tall legs. Another advantage that they have is that they look beautiful and versatile, which means that they are great for interiors in any style.
Modern dining room chairs
Classic and modern styles are for many people complete opposites. Those who love classic features will often disregard modern elements. People who love modernity are often inspired by classic style – they choose a standard range of colours that is based upon black, white and brown tones.
When people hear 'dining room – arrangements', they think it's a hard nut to crack, because arranging your dining room in a way that is most functional and great-looking is not easy. Should I put the table by the window or in the centre? Do we need a kids table as well? Or maybe we should have an Indian-style space for eating meals – massive cushions on the floor next to a low table?
Dining room in modern style can sometimes be an eclectic mix of elements from various styles – beautiful, simple, wooden table, chairs upholstered with Windsor-inspired fabrics or chairs, armchairs and other seats in unconventional shapes.
People often choose modern dining room chairs for arrangements that have been created according to a bespoke project. They are often based on basic styles such as classic or retro, but they also include a lot of unique features, for instance eco or bamboo elements. For a modern dining room, Tagen or Tago chairs will be ideal.