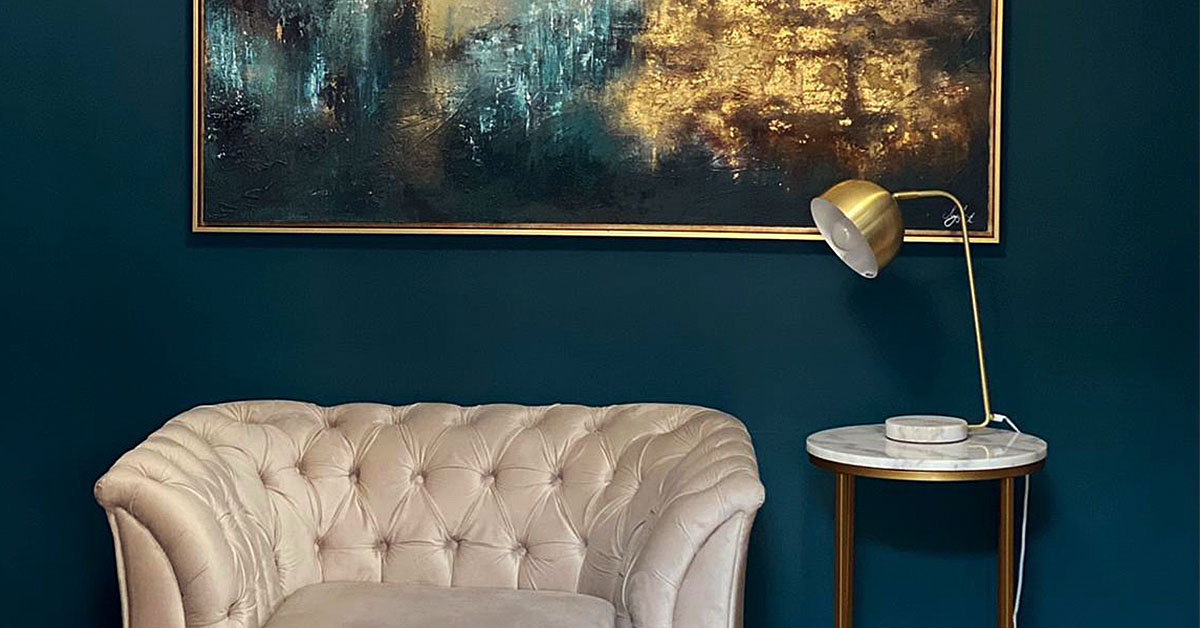 An armchair upholstered with velvet is one of the more comfortable armchairs. You can simply "sink" into it with a good book and a cup of tea, it looks beautiful and its soft upholstery fabric makes you feel amazing. What to consider when looking for a velvet armchair for your living room?
How to choose a velvet armchair for your living room?
When choosing a velvet armchair for your living room, it's worth to ask yourself first about the effect that you want to achieve. If you want for the armchair to become a bold feature of your room, then we recommend going for velvet armchairs upholstered with a fabric in intense colour, such as dark red. If you prefer for the armchair to form a part of the whole arrangement, then upholstery fabric in the same colour as furniture or walls would be a good choice.
When looking for the right velvet armchairs, consider the armchair model too. If it's an armchair that will be located in a corner of your living room, we recommend Hollins or Savano models. If you want something for the central part of your lounge, then choose velvet armchairs that can become a bold feature, for example Wood or Opus Velvet. Their streamlined shapes will allow you to have them right by the table of coffee table.
When buying velvet armchairs for your living room, look at the style. For a living room in Scandinavian style, velvet armchairs with slender shape and light upholstery fabric would be a better choice, consider models such as Coco or Linara.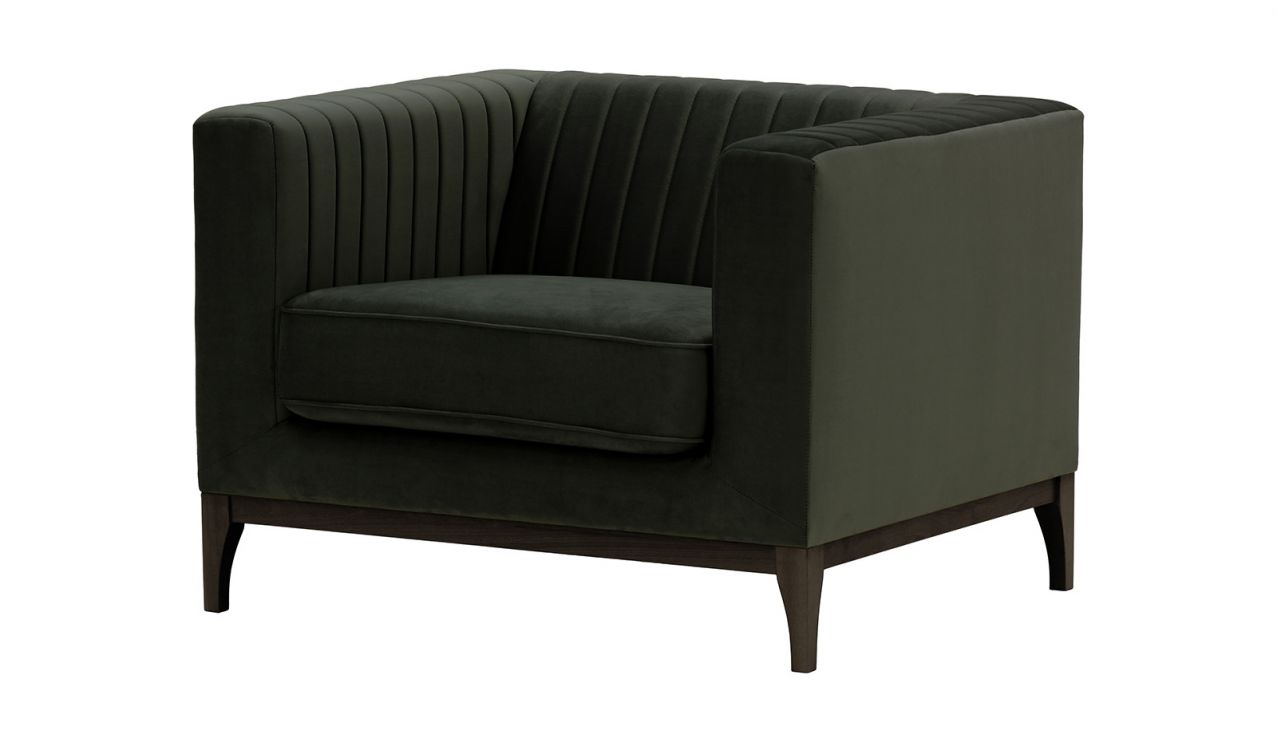 Leather or velvet armchair for your living room – which one to choose?
When looking for living room sets, we are often faced with this question: what will be better – velvet upholstery fabric or leather? Let's look closer at both models of armchairs and sofas.
A big advantage of velvet living room armchairs is the fact that you can match it easily even with the most unique colours of your walls of furniture. Bottle green or dusty rose would be a great match for white walls and black furniture. It would all create a beautiful and slightly avant-garde whole. Another advantage of velvet armchair is that the upholstery fabric is pleasant to the touch.
Leather armchairs and sofas are seen as more elegant by many people. It's true, but they have one drawback – they are cool to the touch. On the other hand, though, the smoothness of leather is quite pleasant to the touch. Moreover, leather armchairs are easier to clean. Even though they are stylish, leather armchairs might not look too well in modern interiors. In a day room in modern style, elegant velvet armchairs would be ideal, for example seashell-shaped Kooper model.
Even though velvet armchairs compete with leather ones, they are beautiful and unique. Their patterns and colours allow you to find a good match for any, even the craziest, arrangement. Their pleasant to the touch upholstery fabrics in vivid colours look stunning.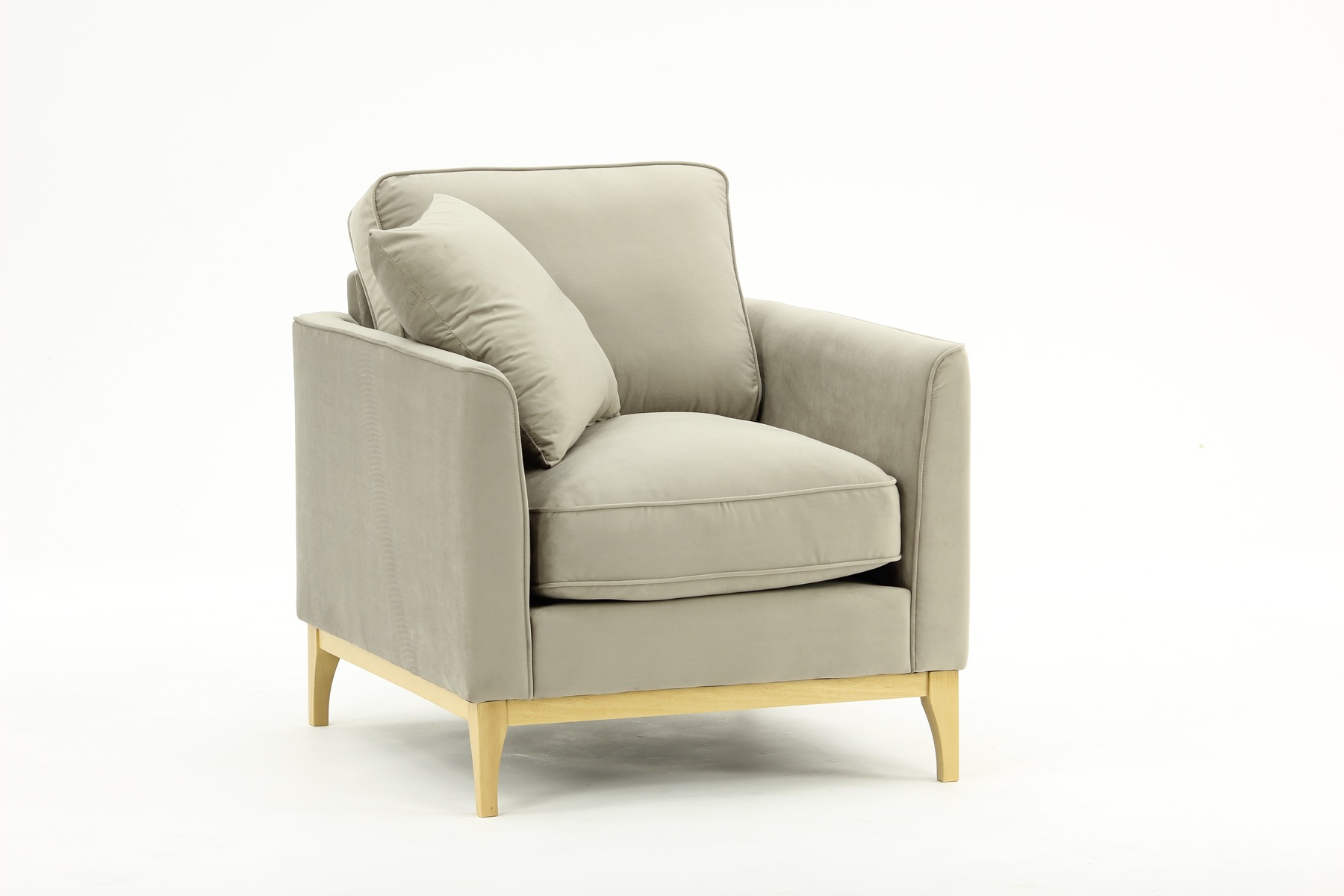 Elegant velvet armchairs
Elegant velvet armchairs are not only about the look, the finish is also very important. Wooden or metal finishing looks brilliant and becomes one of the most stylish features of your room décor. Giselle is one of the more interesting elegant models of velvet armchairs – its main selling points are wide backrest and the seat on metal legs. Giselle's upholstery fabric is available in lively, intense colours, which means that the piece of furniture can become a bold accent.
Another popular model is Demure with light upholstery fabric, on wooden legs. Additional cushion and slender, but fairly wide armrests make it ideal as a part of your living room set for a lounge in Scandinavian style.