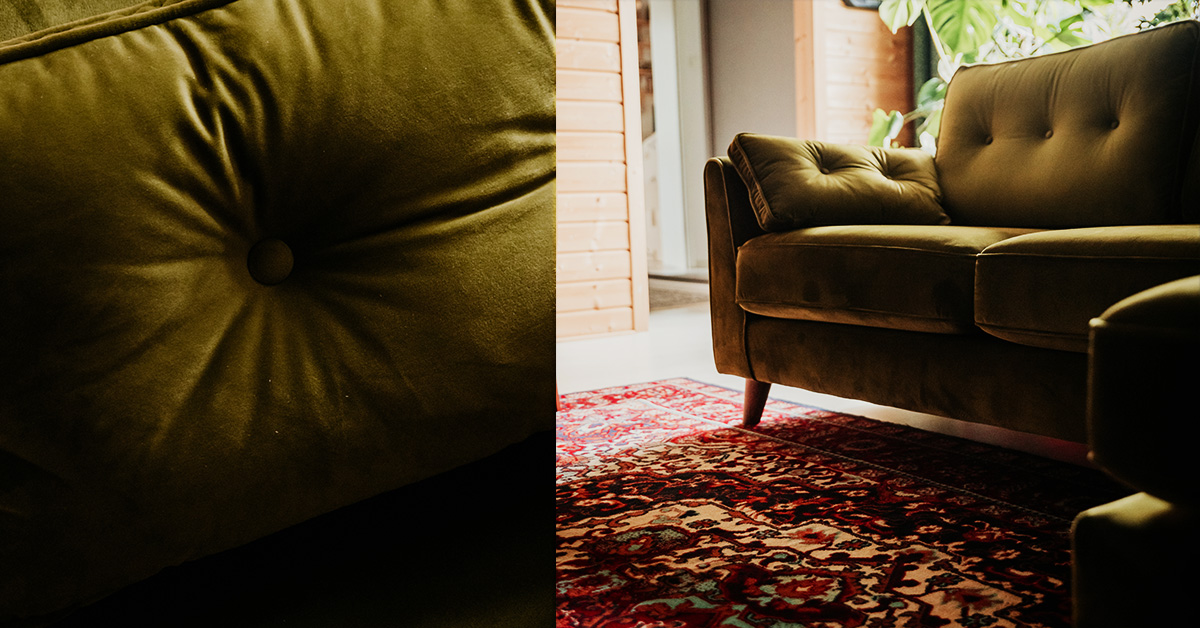 White nights and Santa's village, as well as Anne Frank's house and fjords – these are the first images that come to mind when we hear the word 'Scandinavia'. It's also a style of interior design, and for some "a state of mind". Its lightness, simplicity and contrasting colours, often combined with the use of wooden elements, mean that this style always stays in fashion.
The most interesting arrangement ideas
Some of the most interesting 2020 arrangement ideas were all about a connection to nature. Their colour scheme is very much linked to elements – think of sun-scorched earth or sand. Another unique interior design idea includes items that are made partially or entirely from recycled materials. Last year, biophilic design has also become a trendy, unconventional design concept. This interior trend is based on using only natural materials in interior design and finish. Boho style is also very unique – you could combine Scandinavian style minimalism with bizarre features in boho style. Simplicity and the extraordinary in one.
A living room in Scandinavian style is one of the more interesting ideas for arranging your day room. Simple furniture with streamlined shapes (such as Karin, Finn, Nest) will make your living room into a space where you want to spend most of your time. Wooden floor and modern furniture will add some elegant simplicity to a Scandinavian living room. In 2020, a new variation on Scandinavian style entered interior design trends – a scandi boho style. This trend is based on two different styles: Scandinavian and boho.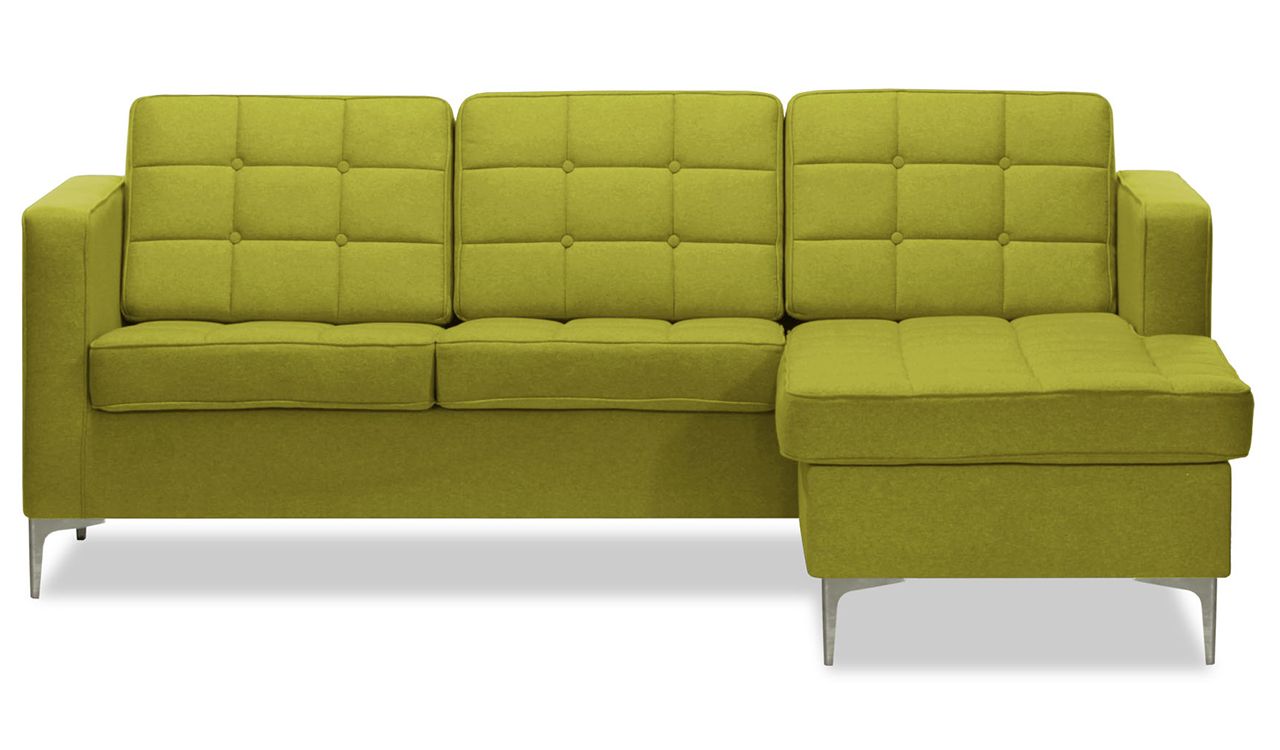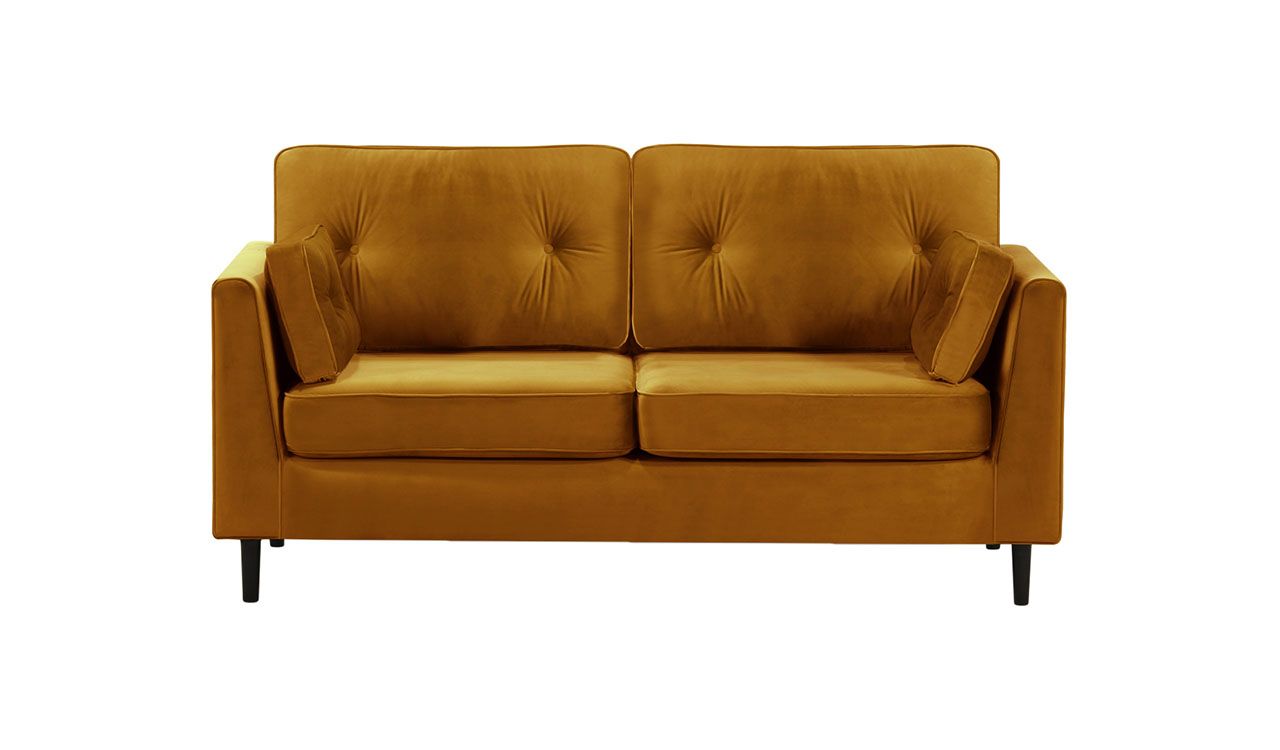 Scandi sofas, such as: Kilburn, Viko or Karin look very inspiring when combined with a blanket in boho style, or next to a rattan, hanging egg chair. This fascinating combination will make a Scandinavian style living room even more interesting. When choosing a scandi sofa colour, we recommend going for warm brown tones or cooler blue. Boho accessories will make a modern living room much less austere-looking.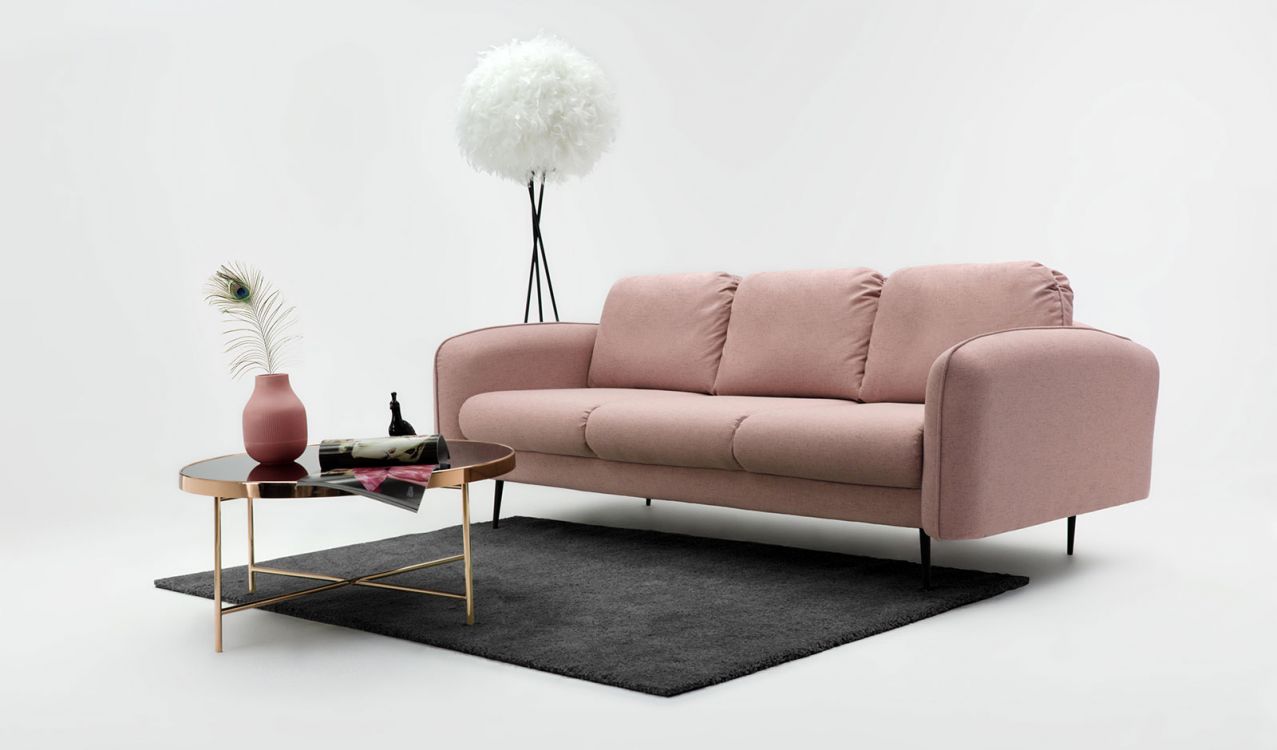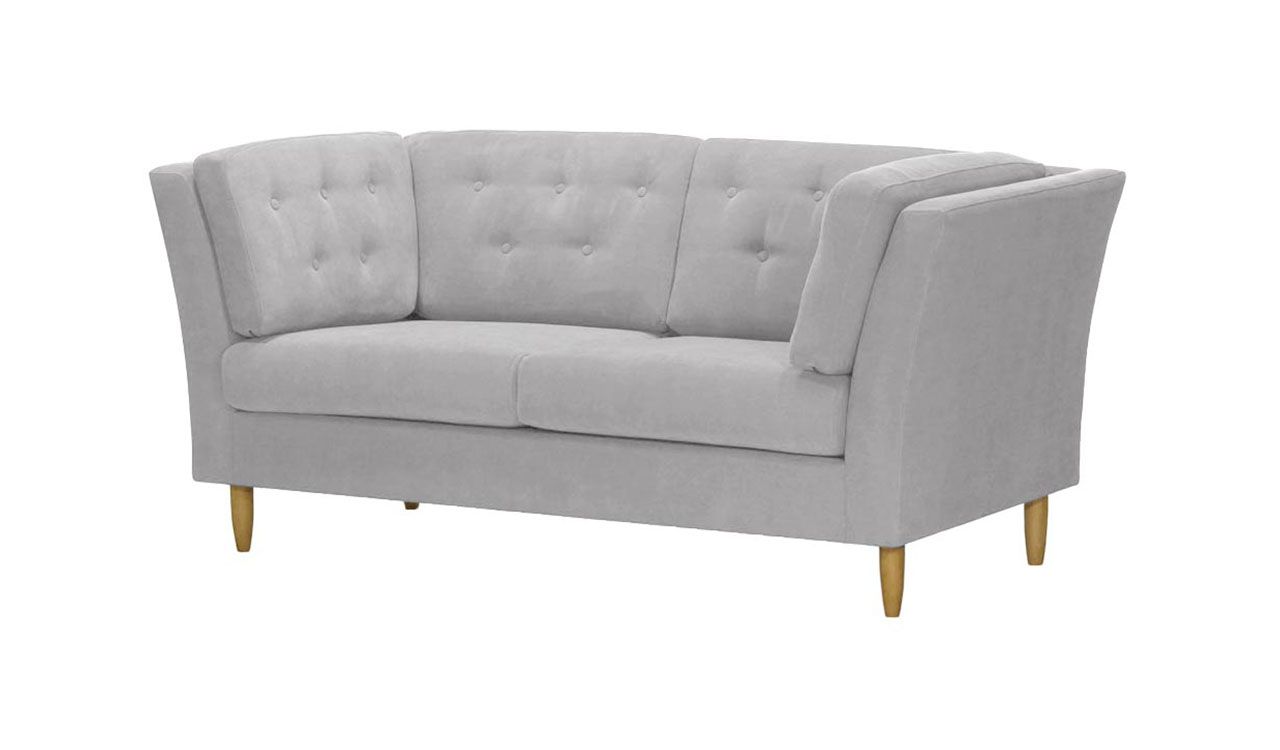 Popular models of sofas in scandi style
Scandi sofas are simple and comfortable pieces of furniture, which make resting and relaxing a pure pleasure. One-seater sofa in scandi style should be long enough for the person to freely stretch their legs. Additionally, it could be decorated with a blue or white blanket or cover. If you've decided to go for scandi boho style, then a blanket with exotic motif or a brown throw would work really well.
A Scandinavian living room will become much cosier with a couple of armchairs in warm tones, as well as a lot of cushions in various sizes. When you are searching for furniture for your living room in Scandinavian style, it's good to look for sofas and armchairs that will inspire you to live according to hygge philosophy, in which you celebrate ordinary beauty. You could consider models such as: Cloud, Cooper or Zamba. A living room is an ideal place to introduce this philosophy: when you sit on a comfortable sofa in Scandinavian style with a cup of your favourite tea, it will definitely feel like a little celebration.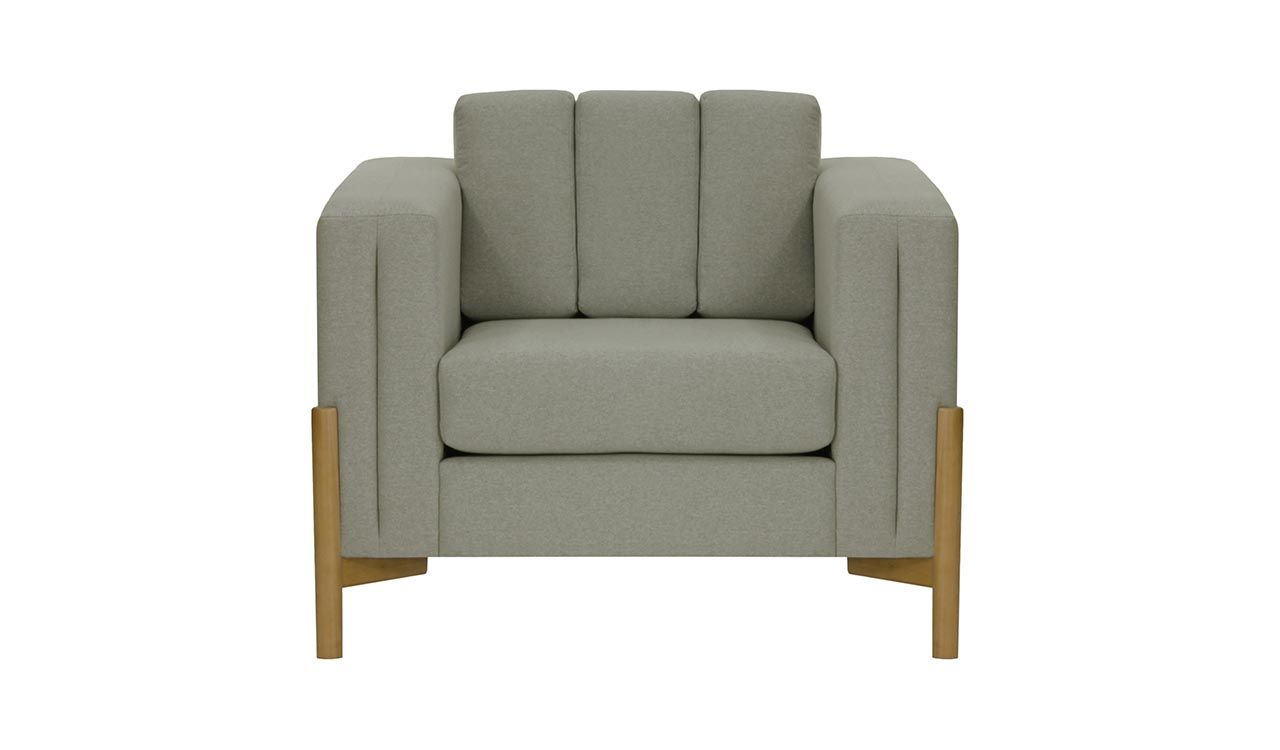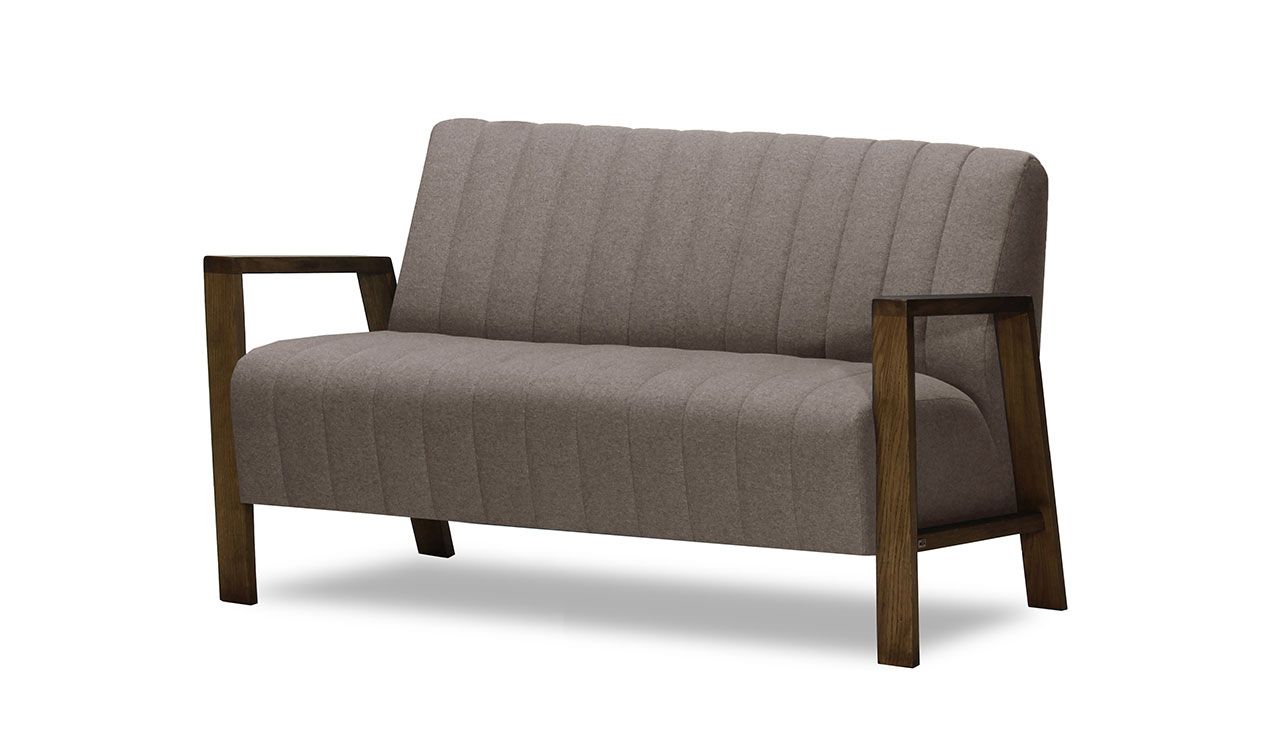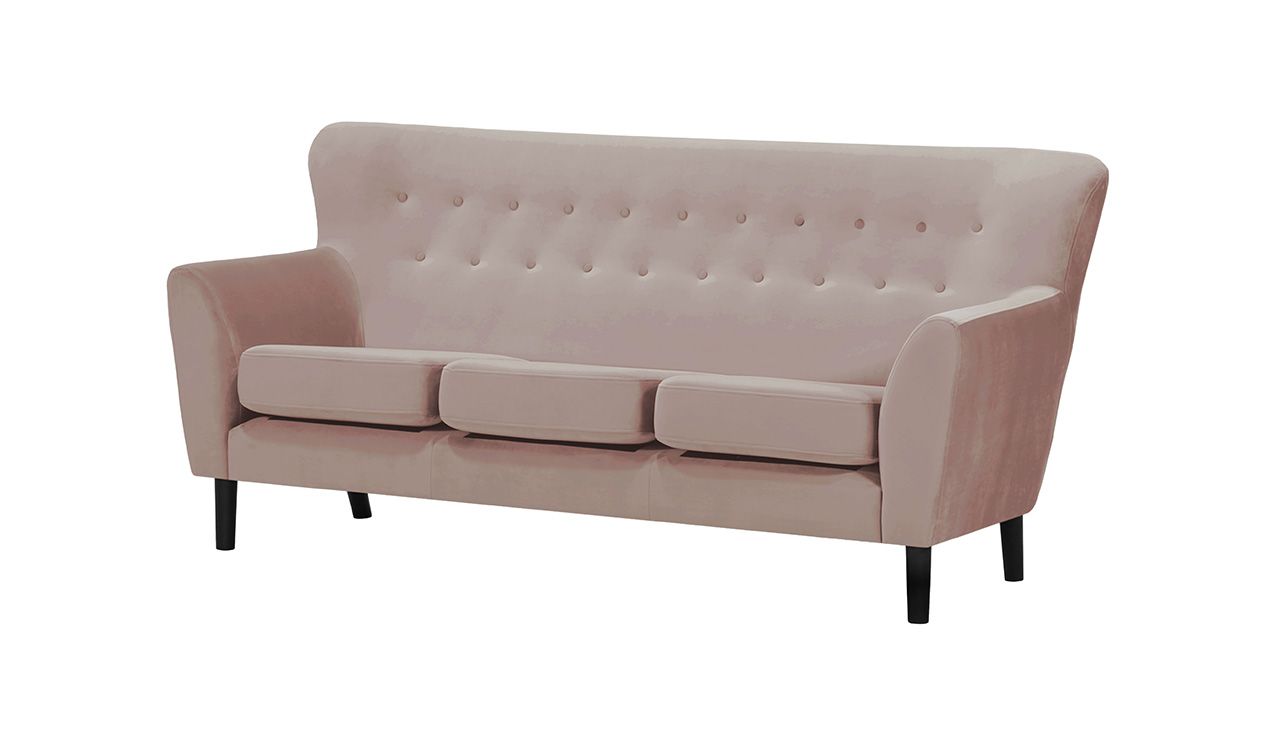 Modern sofas in scandi style are most often sofas that have streamlined shape and short, wooden legs. Their rounded edges will guarantee comfort of use. Another advantage of sofas in Scandinavian style is their upholstery fabric, it will most often be velour or soft eco-leather. A popular model of scandi sofa is a fold-out 2-seater sofa, which would be perfect for a guest bedroom.
How to arrange a living room in Scandinavian style?
An interior in Scandinavian style is very often quite a simple project. We choose modern furniture, scandi sofas (either two one-seaters or one 2-seater sofa) or a corner sofa upholstered with velour in blue shade. We look for accessories that will match the arrangement perfectly.
In a small living room in Scandinavian style, petite lanterns on your windowsill or standing lamps with metal finish placed by a scandi sofa would all work perfectly. An element that will add even more character to your day room in scandi boho or Scandinavian style would be a throw with exotic pattern.
If you say to your designer "a sofa in Scandinavian style", one of their recommendations could be a very low sofa on wooden legs or with metal-wooden finish, such as Normann or Hampton. When arranging your day room in Scandinavian style, it's worth to choose a set of simple and beautiful accessories in contrasting colours, a narrow and long sofa or corner sofa, and plenty of cushions. Lanterns and candles placed around the whole room and wooden elements would create a very harmonious combination.