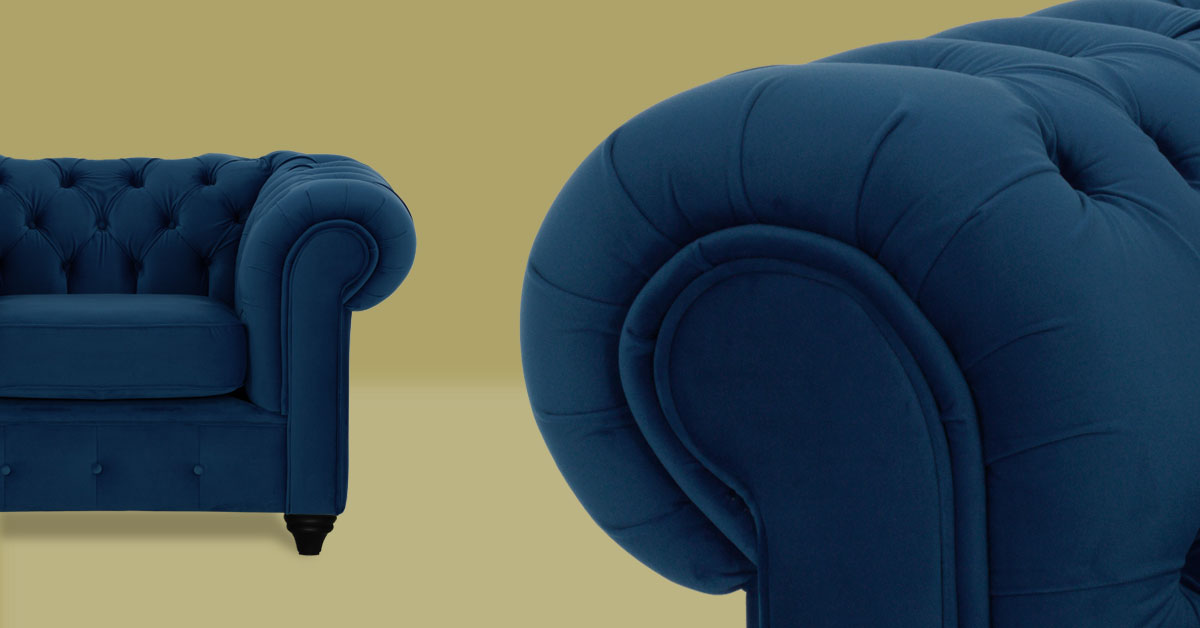 Chesterfield sofa is a very unique piece of furniture. It is classic, and at the same time stylish and lofty. Many people associate it with English and colonial styles. It can be used in many different arrangements, but we should remember that not all of them will be a good match for this sofa model. Classic sofas are the ones that our customers choose most often. They appreciate the piece's universality, classic finish and attention to detail. Choosing a comfortable sofa, an upholstered armchair or a pouf that will match the whole arrangement of our home is not such an easy task. What should we consider when buying them? We should definitely think of sofa's shape, its details, legs' shape and the fabric that the sofa is upholstered with. If your living room is designed in retro style, then Chesterfield sofa will definitely have its place there. Or maybe you have a truly loft-style interior? Then Chester Chaise Lounge Sofa could play first fiddle and be a centrepiece of your space.
What characterises Chesterfield sofas?
This type of furniture is unique in every aspect. Wherever they go, they always have a big impact – of course in a good way. They will give the room a feeling of elegance and timeless design. Comfortable, quilted back- and armrests. Comfortable seat and beautiful upholstery fabrics. The colour scheme that lets you choose something low-key, such as grey Chesterfield 3-seater sofa, or something a bit eccentric, such as yellow Chester chaise lounge sofa. One definite characteristic is strong quilting. This gives the sofa a strong, spectacular presence and going for this style of sofa can definitely guarantee a successful end result when arranging a beauty salon or home library.
What type of interior will a Chesterfield sofa match?
This style of sofa doesn't seem to be for everyone and it's definitely something worth thinking about. It certainly won't work well with Scandinavian style. Chesterfield sofa has a very strong personality and it won't match interiors where tranquillity, harmony and delicate, low-key accents prevail. However, modern style will certainly welcome comfortable Chesterfield sofa with open arms, as it will easily work with this type of design. It could become a centrepiece in a spacious living room or it could work as a space for customers waiting for beauty treatment. Yes, this model works great in all beauty salons and we can safely say that it is the most frequently chosen model for fashion stores and beauty salons.
In our offer you can find very interesting models of Chesterfield-style sofas. Let us briefly introduce some of them.
Chesterfield 3-seater sofa – extremely comfortable sofa with a soft seat and beautiful, quilted back- and armrests. Pleasant to the touch fabric, as well as shapely legs let you create an interior of your dreams. In its colour scheme you will find low-key pastels, such as shades of bottle green, grey and beige. This whole line of furniture allows you to create a comfortable space for relaxation. You would only need to add an upholstered armchair or a 2-seater sofa to your 3-seater one.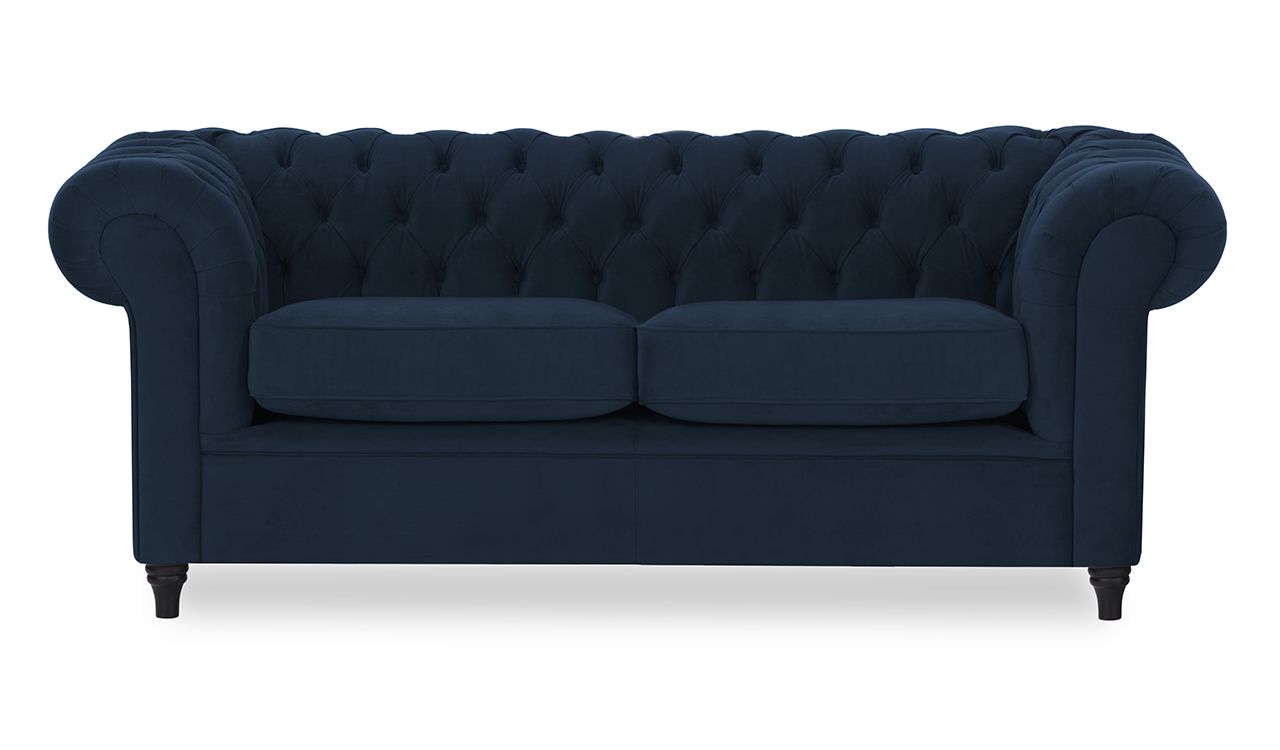 Chesterfield Max 2-seater sofa – stylish quilting, comfortable, soft seat and backrest, as well as wide, comfortable armrests. A room with this model of sofa will become stylish, elegant and chic. Fashionable upholstery fabric will make using this piece of furniture more enjoyable. What about colour scheme? With this model you have plenty of choice and everyone will find something suitable for them. What's important here is that you have an option of adding an upholstered armchair or a 3-seater sofa to your Chesterfield Max 2-seater sofa, from the same line.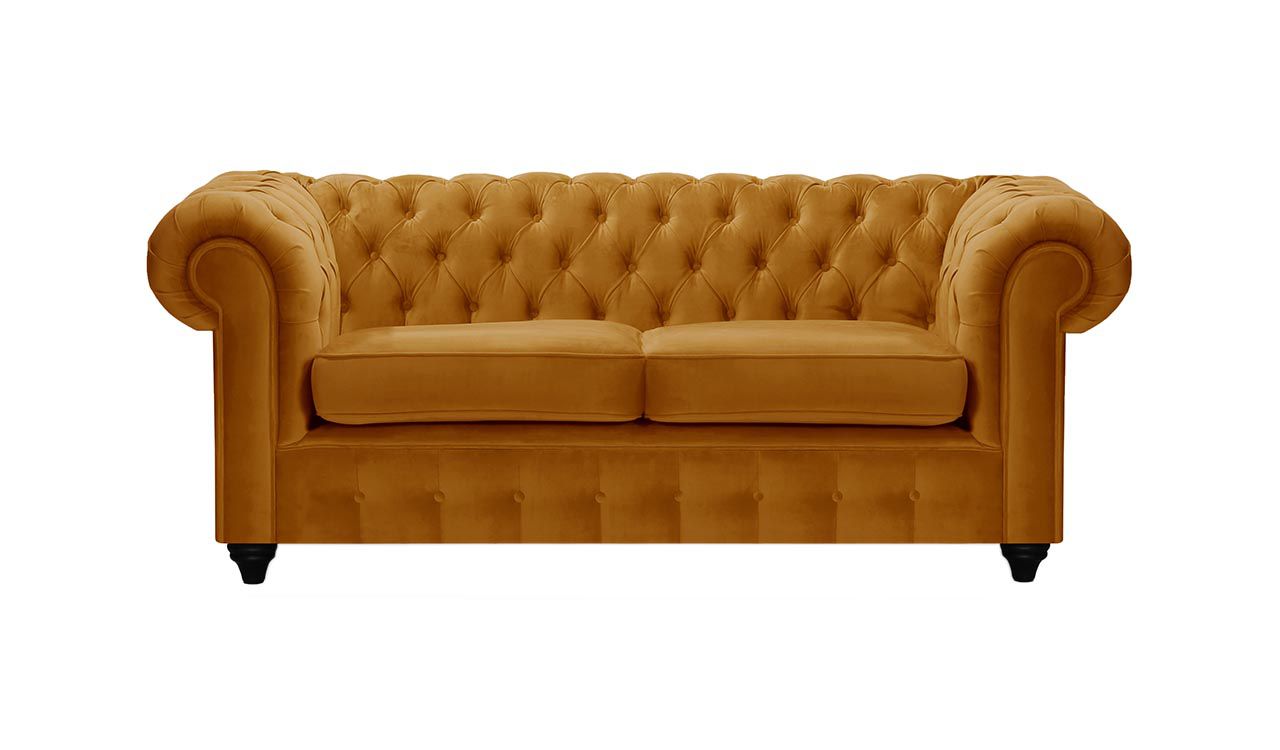 Chester chaise lounge sofa – for us it is an ultimate hot item and a favourite in loft-style interiors. Beautiful sofa in a very unique shape. Some think that its backrest resembles a wave and those perfectly worked-out ratios make everyone fall in love with this chaise lounge sofa. In our store you can buy it in pastel grey, or you could go a bit eccentric and choose deep red. If this model steals your heart, you will have an option of creating a larger comfort zone by adding a Chester pouf, which would work as an extra seating space, but would also become another element attracting attention of family members and guests.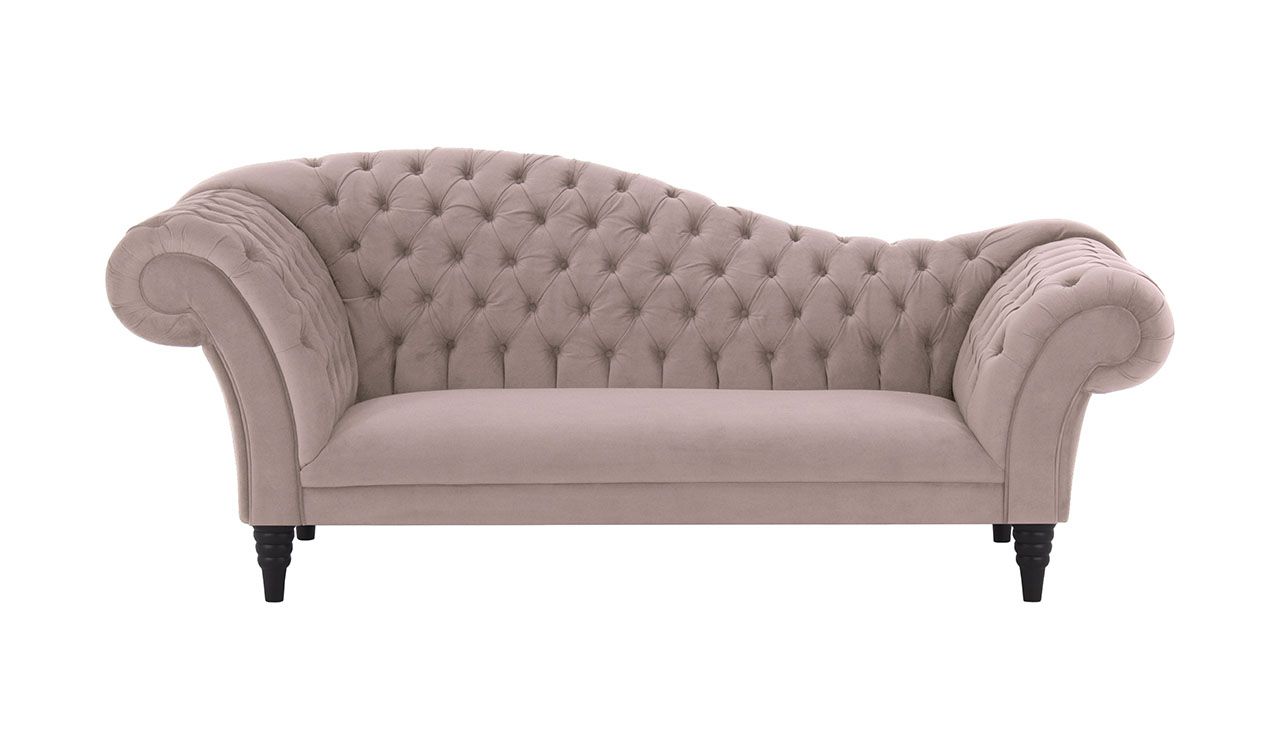 Chester Max pouf – poufs used to be very much in fashion. Nowadays, this fashion faded a bit, but you will still find people who can't imagine their home without a beautiful, comfortable pouf that could work as a convenient footstool for a sofa or an armchair. Our Chester pouf looks impressive not only because of the quilting. Shapely legs are also important here, as they gently elevate the whole structure of this piece of furniture.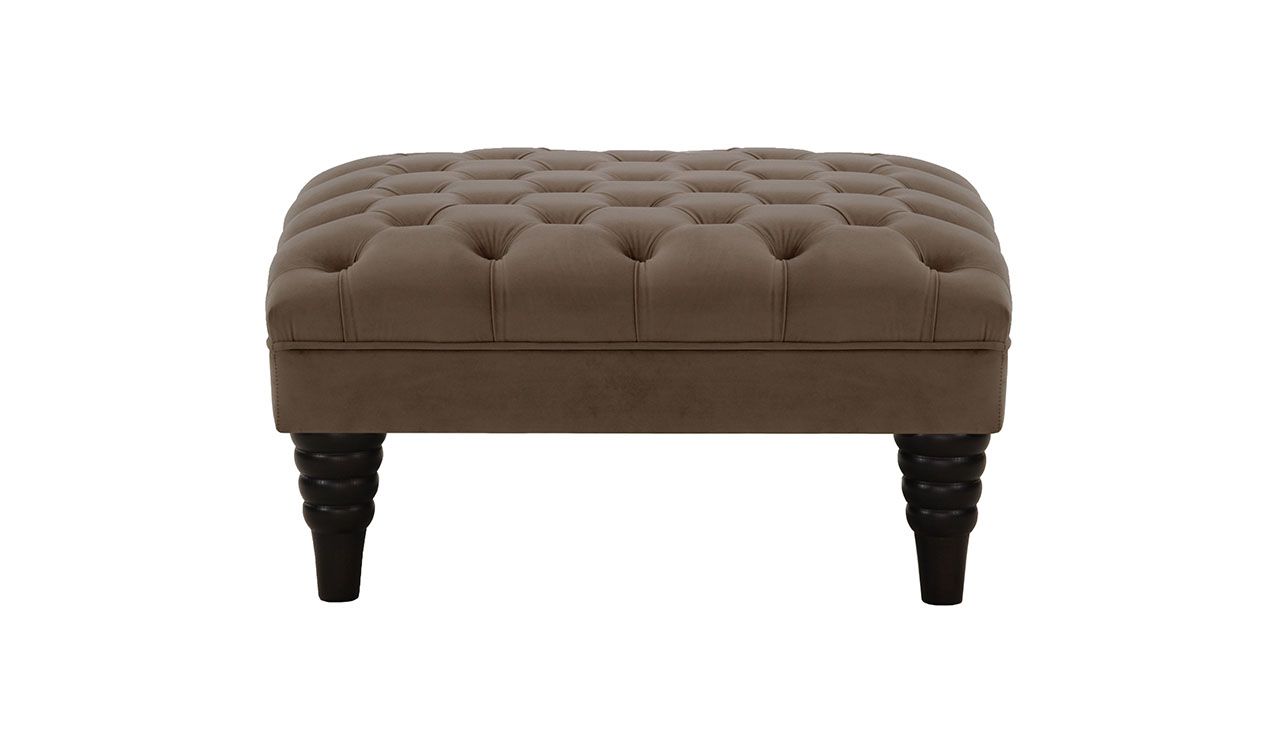 Chesterfield Modern sofa – the newest model of this type of sofa. It will look beautiful in any interior. Here, we can say without a doubt that it is a universal piece of furniture and that it will work well in any type of design. Comfortable, quilted backrest, as well as comfortable, wide armrests. Light structure, delicate shape – those are the most important characteristics of this model.