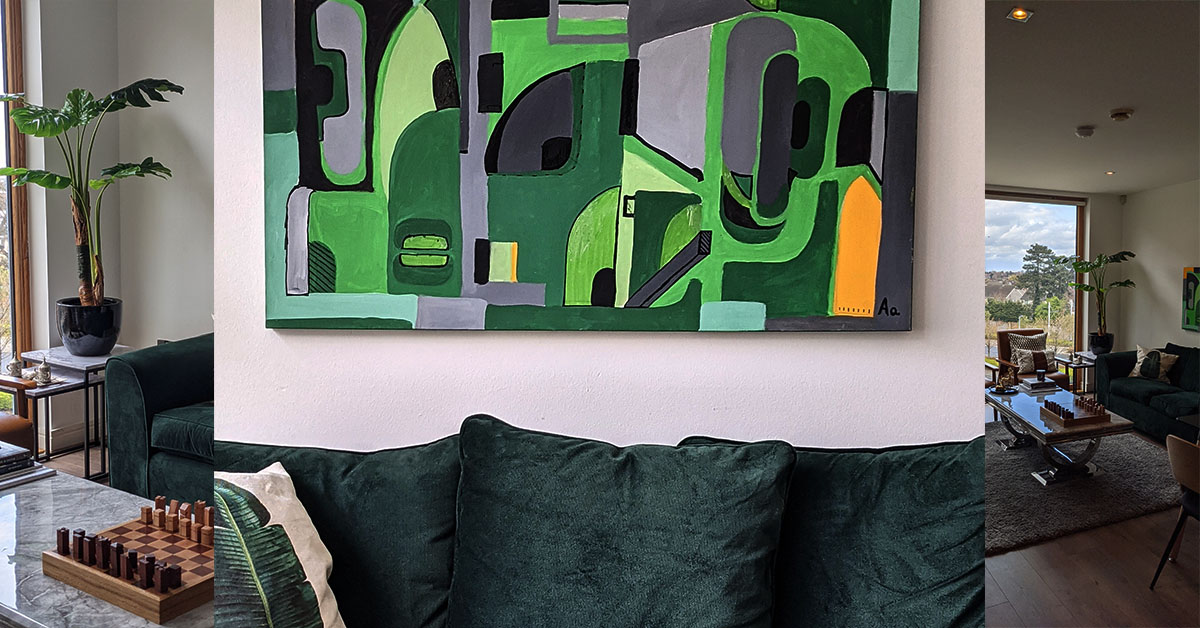 Furniture in dark brown is quite popular with our customers, but – for example – dark red colours are not an option that many people go for. More intense colours in a dark shade might not be the best match for some styles and wall colours. What type of interior would go well with dark furniture? What should you consider when looking for dark furniture for your living room?
Dark furniture for your living room
Choosing dark furniture for your living room can prove quite a challenge. Why? There are a few reasons. Firstly, you will need to be able to match the furniture with the colour of your walls and floors. It might seem quite an easy thing to do, but sometimes isn't. A very light-coloured floor would be a good match for furniture in darker tones. You will also need to think about matching the furniture to the wall colour. We recommend buying furniture first and painting walls afterwards. Thirdly, you will need to think about combining all pieces of furniture into one, coherent arrangement. Sometimes we buy a sofa first, for instance, and only think about a wardrobe or bookcase later on.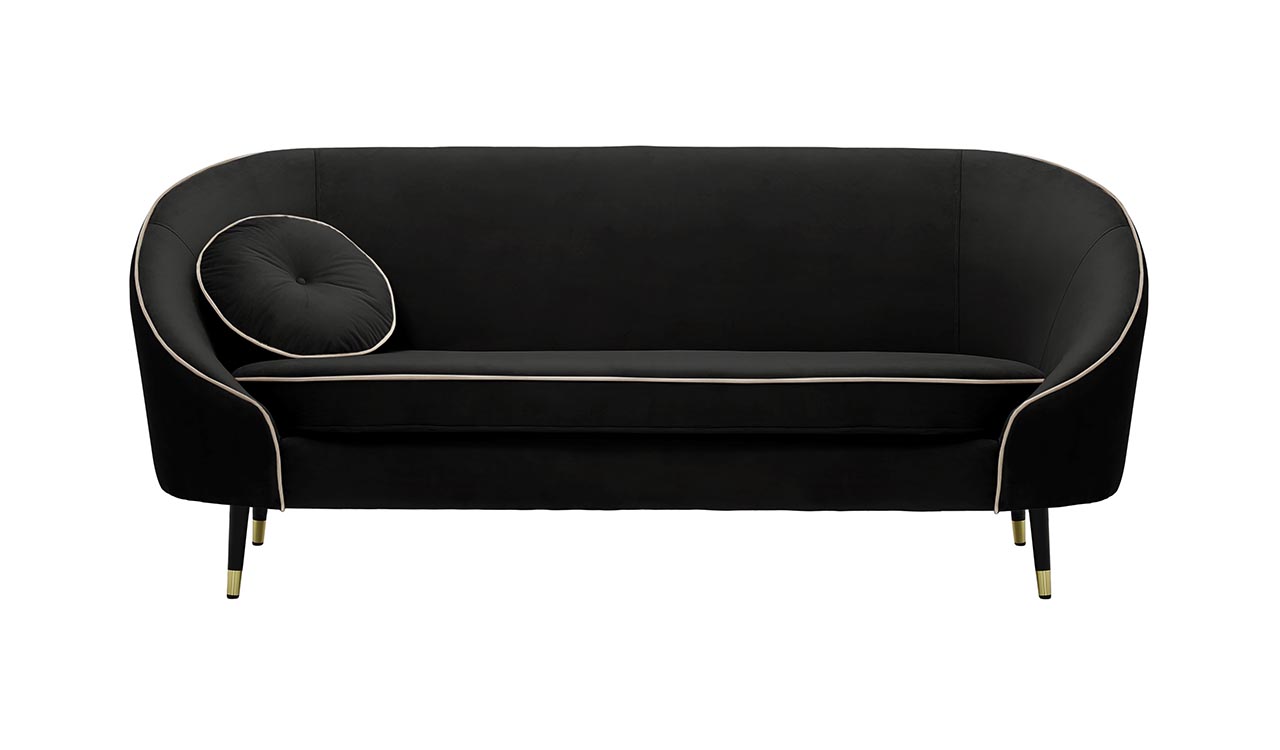 How to arrange a living room that has dark furniture?
Dark furniture will look beautiful with a light-coloured floor. It would be ideal for classic interiors. Light floor and dark furniture will create a harmonious whole with a beautiful contrasting effect. Moreover, the furniture will look elegant and will become a fantastic base for creating an impressive arrangement. Remember that with furniture like that you will also be able to play around with accessories. A crystal vase would look great on a black table, you could also put a silver or golden photo frame on a dark brown bookcase.
Dark furniture is an excellent choice for living rooms in glam, retro or English styles. A dark brown shelving unit that covers the whole wall and a sofa with cushions will make the interior with walls in cool tones seem much warmer.
Dark sofas are also a great match for home offices in English or classic style. Chesterfield Modern Wood sofas upholstered with leather would look simply stunning. Their grand look and classic leather add a lot of elegance to your living room. Apart from that, dark sofas look great against light walls.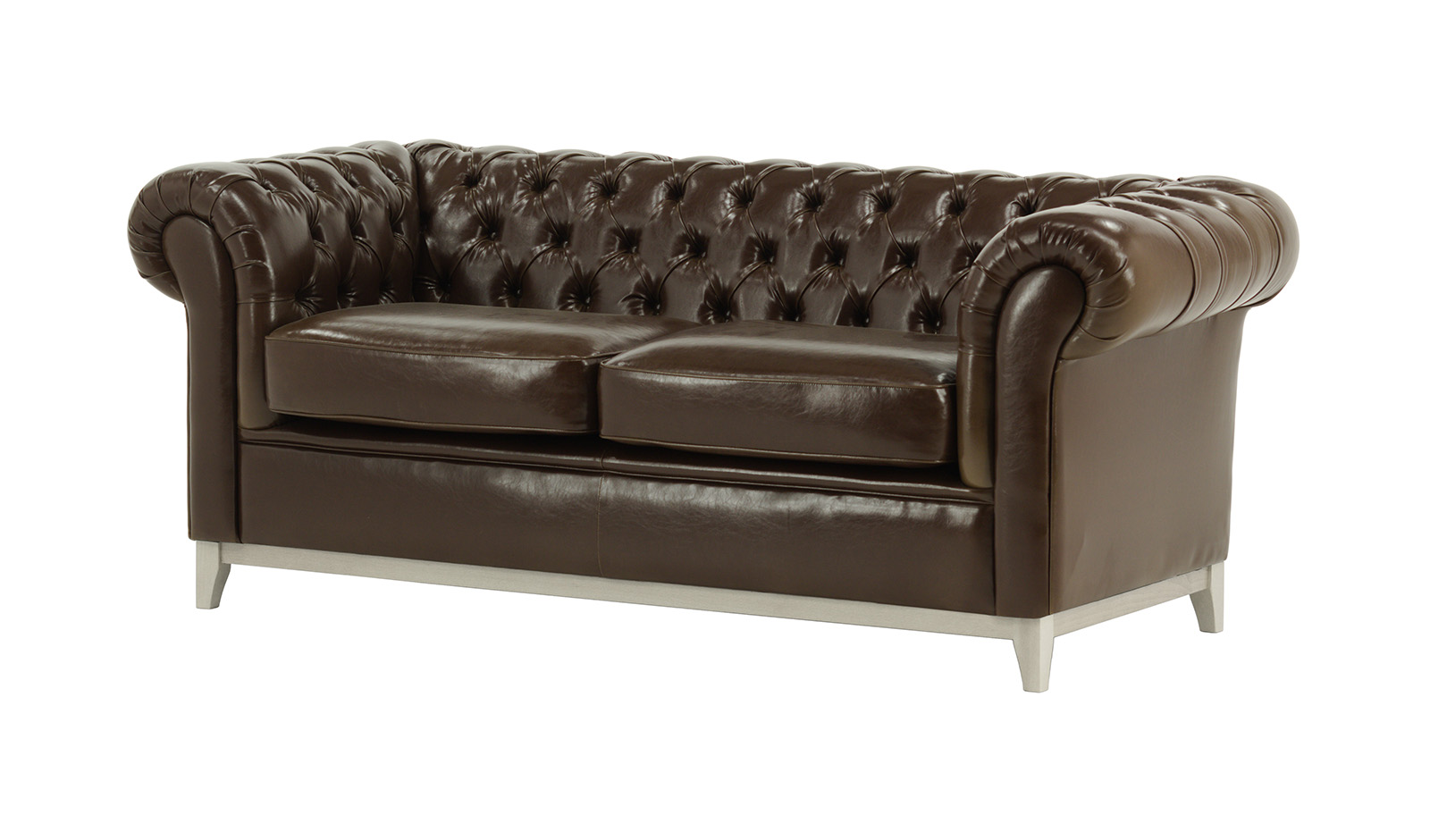 Which wall colour goes well with dark furniture?
Dark living room furniture has a lot of advantages. One of them is the fact that it will make a harmonious whole with light walls, for instance beige or white ones. White walls and white furniture could optically blend together into one, big mass. That's why we recommend choosing dark furniture for a living room with white walls. If your living room has walls in a light tone, for instance light blue, you could go for furniture in a similar colour, but choose dark blue, for example. Additionally, such a room would look great with a dark corner sofa.
Dark walls and dark living room furniture are also a good idea, but it requires a bit more attention. If you decide to go for very dark wall colour, we recommend choosing a lighter shade for your furniture. That way, you could create an interesting, toning down effect. Dusty rose is also a great choice to go with dark furniture. Walls in such a colour would become an unconventional feature of your living room.
How to choose the right wall colour for dark furniture?
It's quite a difficult question, because it all depends on the style that we've chosen. If your favourite style is the Scandinavian style, full of simplicity and minimalism, then you should choose white walls and dark furniture in an original or classic colour. Dark living room furniture will become a beautifully balanced feature. Moreover, white walls and dark furniture in a day room will become a harmonious whole.
If you prefer classic, retro or glam style and want to choose a more unique wall colour, it's worth going for a little bit lighter or black furniture. In a day room in retro style very dark furniture would look great, for example in brown colour. Dark brown furniture will make your living room seem warmer and add a bit of character.
To sum up, when looking for the right wall colour to go with your dark furniture, you should be led by style, intuition and an option to repaint the walls.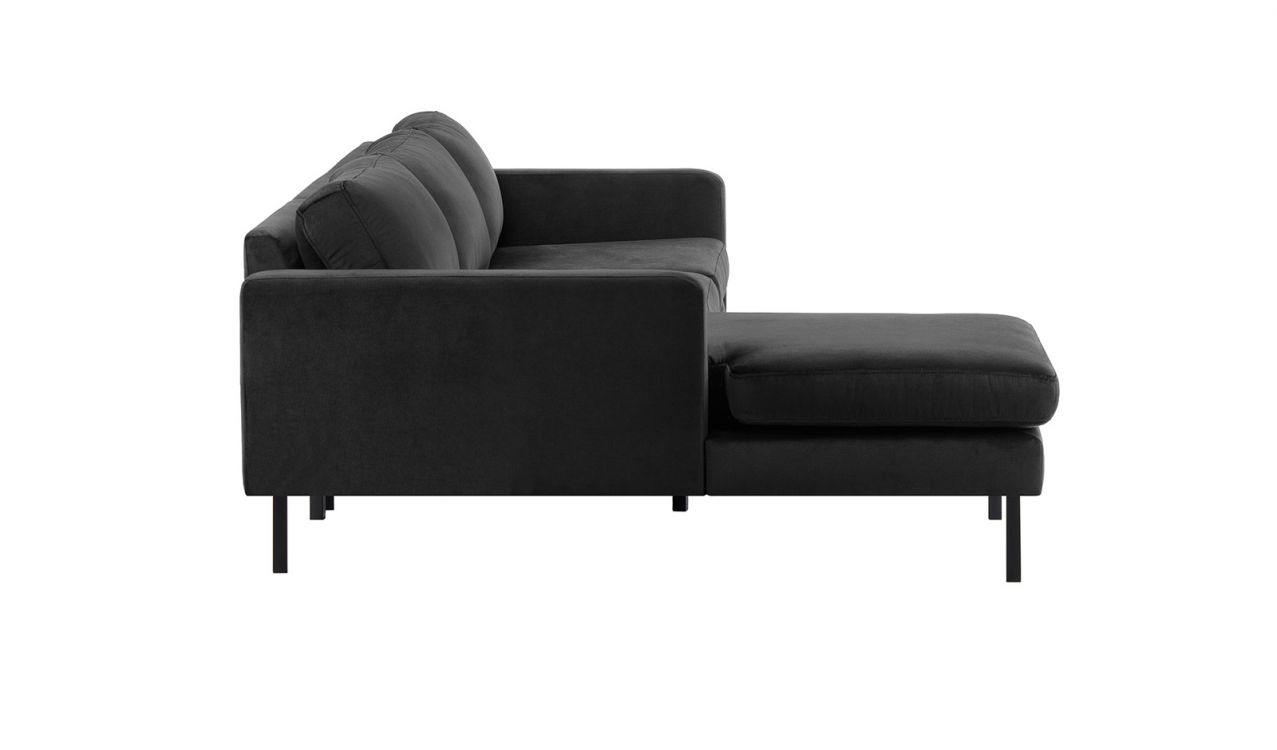 How to choose the right floor colour to go with dark furniture?
One of the more important things to consider when designing your living room is choosing the floor colour. How to select the right one to go with dark furniture? Light-coloured floor with dark furniture is a popular combination, because it allows you to contrast colours. White floor is a great contrasting feature for black or dark brown furniture.
Dark floor and dark furniture in your living room is also an interesting combination. Here, it would be worth considering going for light wall colour. Wooden, mahogany floor and very dark living room furniture is a good option for those who love classic style. White walls, mahogany floor and dark furniture is a classic combination – add a beautiful, dark sofa to it and your living room will look stunning.
Dark living room sofas – arrangements
Dark sofas can become a great base for various arrangements. It could also be a feature that will add a lot of character to your room. When looking for an idea for arranging your living room using a dark sofa, it's worth first thinking about its shape and style. Simple, mobile and small Nimbus sofa would be great for a Scandinavian living room. It will also be ideal for a small day room.
Dark sofas are also great for a little reading corner in your living room. They are easy to keep clean. For such a space, a sofa with wider armrests would be perfect, for example Dillon Velvet or Kooper with its seashell shape.